October 13, 2005
Deprecated
: preg_replace() [
function.preg-replace
]: The /e modifier is deprecated, use preg_replace_callback instead in
/var/www/thorendal.dk/public_html/wp-includes/functions-formatting.php
on line
75
…Harold Pinter! He just won the Nobel prize in literature. Excellent choise critics say. And I have no idea if they are right or wrong. But I must say, that everything I know about his work, which is his plays from the 60's and 70's, is that it is phenomenal!
Sometimes Copenhageners are lucky because Cinemateket are showing some of his plays on film (In general I can recommend that cinema!).
Anyways, if you happen to be into the theatre of the absurd, he has committed some really absurd pieces that can certainly entertain and excite anyone with a bit of interest for literature and theatre.
Happy reading…
October 9, 2005
Deprecated
: preg_replace() [
function.preg-replace
]: The /e modifier is deprecated, use preg_replace_callback instead in
/var/www/thorendal.dk/public_html/wp-includes/functions-formatting.php
on line
75
So I went to my first concert in a few weeks. It has been a very active year with lots of concerts, but the last few weeks have been quiet. But this Friday I went to the Mikael Simpson concert.
I have seen him quite a few times within this last year where I have been aware of his exsistens. I have two friends, Malene and Trine, who are very much into his music, and as I always say, concerts are fun, so why not join them. So I guess I have been to about 5 gigs with him, and it has been a pleasure, I must say.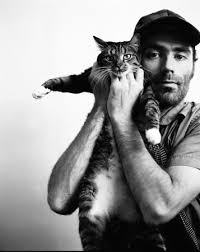 So this time we went to Vega, and it was a really good concert. As far as I know he is on his way back into the studio now, so hopefully soon there will come some more songs to his repertoire. I mean the ones he perfoms now we have heart so many times already. But they are good songs and it is good music too. It is definitely worth the money!