Deprecated
: Assigning the return value of new by reference is deprecated in
/var/www/thorendal.dk/public_html/bbclone/lib/io.php
on line
151
Strict Standards
: Only variables should be assigned by reference in
/var/www/thorendal.dk/public_html/bbclone/lib/io.php
on line
154
Deprecated
: Function eregi() is deprecated in
/var/www/thorendal.dk/public_html/bbclone/lib/new_connect.php
on line
88
Deprecated
: Function eregi() is deprecated in
/var/www/thorendal.dk/public_html/bbclone/lib/new_connect.php
on line
88
Deprecated
: Function eregi() is deprecated in
/var/www/thorendal.dk/public_html/bbclone/lib/new_connect.php
on line
88
Deprecated
: Function eregi() is deprecated in
/var/www/thorendal.dk/public_html/bbclone/lib/new_connect.php
on line
88
Deprecated
: Function eregi() is deprecated in
/var/www/thorendal.dk/public_html/bbclone/lib/new_connect.php
on line
88
Deprecated
: Function eregi() is deprecated in
/var/www/thorendal.dk/public_html/bbclone/lib/new_connect.php
on line
88
Deprecated
: Function eregi() is deprecated in
/var/www/thorendal.dk/public_html/bbclone/lib/new_connect.php
on line
88
Deprecated
: Function eregi() is deprecated in
/var/www/thorendal.dk/public_html/bbclone/lib/new_connect.php
on line
88
Deprecated
: Function eregi() is deprecated in
/var/www/thorendal.dk/public_html/bbclone/lib/new_connect.php
on line
88
Deprecated
: Function eregi() is deprecated in
/var/www/thorendal.dk/public_html/bbclone/lib/new_connect.php
on line
88
Deprecated
: Function eregi() is deprecated in
/var/www/thorendal.dk/public_html/bbclone/lib/new_connect.php
on line
88
Deprecated
: Function eregi() is deprecated in
/var/www/thorendal.dk/public_html/bbclone/lib/new_connect.php
on line
88
Deprecated
: Function eregi() is deprecated in
/var/www/thorendal.dk/public_html/bbclone/lib/new_connect.php
on line
88
Deprecated
: Function eregi() is deprecated in
/var/www/thorendal.dk/public_html/bbclone/lib/new_connect.php
on line
88
Deprecated
: Function eregi() is deprecated in
/var/www/thorendal.dk/public_html/bbclone/lib/new_connect.php
on line
88
Deprecated
: Function eregi() is deprecated in
/var/www/thorendal.dk/public_html/bbclone/lib/new_connect.php
on line
88
Deprecated
: Function eregi() is deprecated in
/var/www/thorendal.dk/public_html/bbclone/lib/new_connect.php
on line
88
Deprecated
: Function eregi() is deprecated in
/var/www/thorendal.dk/public_html/bbclone/lib/new_connect.php
on line
88
Deprecated
: Function eregi() is deprecated in
/var/www/thorendal.dk/public_html/bbclone/lib/new_connect.php
on line
88
Deprecated
: Function eregi() is deprecated in
/var/www/thorendal.dk/public_html/bbclone/lib/new_connect.php
on line
88
Deprecated
: Function eregi() is deprecated in
/var/www/thorendal.dk/public_html/bbclone/lib/new_connect.php
on line
88
Deprecated
: Function eregi() is deprecated in
/var/www/thorendal.dk/public_html/bbclone/lib/new_connect.php
on line
88
Deprecated
: Function eregi() is deprecated in
/var/www/thorendal.dk/public_html/bbclone/lib/new_connect.php
on line
88
Deprecated
: Function eregi() is deprecated in
/var/www/thorendal.dk/public_html/bbclone/lib/new_connect.php
on line
88
Deprecated
: Function eregi() is deprecated in
/var/www/thorendal.dk/public_html/bbclone/lib/new_connect.php
on line
88
Deprecated
: Function eregi() is deprecated in
/var/www/thorendal.dk/public_html/bbclone/lib/new_connect.php
on line
88
Deprecated
: Function eregi() is deprecated in
/var/www/thorendal.dk/public_html/bbclone/lib/new_connect.php
on line
88
Deprecated
: Function eregi() is deprecated in
/var/www/thorendal.dk/public_html/bbclone/lib/new_connect.php
on line
88
Deprecated
: Function eregi() is deprecated in
/var/www/thorendal.dk/public_html/bbclone/lib/new_connect.php
on line
88
Deprecated
: Function eregi() is deprecated in
/var/www/thorendal.dk/public_html/bbclone/lib/new_connect.php
on line
88
Deprecated
: Function eregi() is deprecated in
/var/www/thorendal.dk/public_html/bbclone/lib/new_connect.php
on line
88
Deprecated
: Function eregi() is deprecated in
/var/www/thorendal.dk/public_html/bbclone/lib/new_connect.php
on line
88
Deprecated
: Function eregi() is deprecated in
/var/www/thorendal.dk/public_html/bbclone/lib/new_connect.php
on line
88
Deprecated
: Function eregi() is deprecated in
/var/www/thorendal.dk/public_html/bbclone/lib/new_connect.php
on line
88
Deprecated
: Function eregi() is deprecated in
/var/www/thorendal.dk/public_html/bbclone/lib/new_connect.php
on line
88
Deprecated
: Function eregi() is deprecated in
/var/www/thorendal.dk/public_html/bbclone/lib/new_connect.php
on line
88
Deprecated
: Function eregi() is deprecated in
/var/www/thorendal.dk/public_html/bbclone/lib/new_connect.php
on line
88
Deprecated
: Function eregi() is deprecated in
/var/www/thorendal.dk/public_html/bbclone/lib/new_connect.php
on line
88
Deprecated
: Function eregi() is deprecated in
/var/www/thorendal.dk/public_html/bbclone/lib/new_connect.php
on line
88
Deprecated
: Function eregi() is deprecated in
/var/www/thorendal.dk/public_html/bbclone/lib/new_connect.php
on line
88
Deprecated
: Function eregi() is deprecated in
/var/www/thorendal.dk/public_html/bbclone/lib/new_connect.php
on line
88
Deprecated
: Function eregi() is deprecated in
/var/www/thorendal.dk/public_html/bbclone/lib/new_connect.php
on line
88
Deprecated
: Function eregi() is deprecated in
/var/www/thorendal.dk/public_html/bbclone/lib/new_connect.php
on line
88
Deprecated
: Function eregi() is deprecated in
/var/www/thorendal.dk/public_html/bbclone/lib/new_connect.php
on line
88
Deprecated
: Function eregi() is deprecated in
/var/www/thorendal.dk/public_html/bbclone/lib/new_connect.php
on line
88
Deprecated
: Function eregi() is deprecated in
/var/www/thorendal.dk/public_html/bbclone/lib/new_connect.php
on line
88
Deprecated
: Function eregi() is deprecated in
/var/www/thorendal.dk/public_html/bbclone/lib/new_connect.php
on line
88
Deprecated
: Function eregi() is deprecated in
/var/www/thorendal.dk/public_html/bbclone/lib/new_connect.php
on line
88
Deprecated
: Function eregi() is deprecated in
/var/www/thorendal.dk/public_html/bbclone/lib/new_connect.php
on line
88
Deprecated
: Function eregi() is deprecated in
/var/www/thorendal.dk/public_html/bbclone/lib/new_connect.php
on line
88
Deprecated
: Function eregi() is deprecated in
/var/www/thorendal.dk/public_html/bbclone/lib/new_connect.php
on line
88
Deprecated
: Function eregi() is deprecated in
/var/www/thorendal.dk/public_html/bbclone/lib/new_connect.php
on line
88
Deprecated
: Function eregi() is deprecated in
/var/www/thorendal.dk/public_html/bbclone/lib/new_connect.php
on line
88
Deprecated
: Function eregi() is deprecated in
/var/www/thorendal.dk/public_html/bbclone/lib/new_connect.php
on line
88
Deprecated
: Function eregi() is deprecated in
/var/www/thorendal.dk/public_html/bbclone/lib/new_connect.php
on line
88
Deprecated
: Function eregi() is deprecated in
/var/www/thorendal.dk/public_html/bbclone/lib/new_connect.php
on line
88
Deprecated
: Function eregi() is deprecated in
/var/www/thorendal.dk/public_html/bbclone/lib/new_connect.php
on line
88
Deprecated
: Function eregi() is deprecated in
/var/www/thorendal.dk/public_html/bbclone/lib/new_connect.php
on line
88
Deprecated
: Function eregi() is deprecated in
/var/www/thorendal.dk/public_html/bbclone/lib/new_connect.php
on line
88
Deprecated
: Function eregi() is deprecated in
/var/www/thorendal.dk/public_html/bbclone/lib/new_connect.php
on line
88
Deprecated
: Function eregi() is deprecated in
/var/www/thorendal.dk/public_html/bbclone/lib/new_connect.php
on line
88
Deprecated
: Function eregi() is deprecated in
/var/www/thorendal.dk/public_html/bbclone/lib/new_connect.php
on line
88
Deprecated
: Function eregi() is deprecated in
/var/www/thorendal.dk/public_html/bbclone/lib/new_connect.php
on line
88
Deprecated
: Function eregi() is deprecated in
/var/www/thorendal.dk/public_html/bbclone/lib/new_connect.php
on line
88
Deprecated
: Function eregi() is deprecated in
/var/www/thorendal.dk/public_html/bbclone/lib/new_connect.php
on line
88
Deprecated
: Function eregi() is deprecated in
/var/www/thorendal.dk/public_html/bbclone/lib/new_connect.php
on line
88
Deprecated
: Function eregi() is deprecated in
/var/www/thorendal.dk/public_html/bbclone/lib/new_connect.php
on line
88
Deprecated
: Function eregi() is deprecated in
/var/www/thorendal.dk/public_html/bbclone/lib/new_connect.php
on line
88
Deprecated
: Function eregi() is deprecated in
/var/www/thorendal.dk/public_html/bbclone/lib/new_connect.php
on line
88
Deprecated
: Function eregi() is deprecated in
/var/www/thorendal.dk/public_html/bbclone/lib/new_connect.php
on line
88
Deprecated
: Function eregi() is deprecated in
/var/www/thorendal.dk/public_html/bbclone/lib/new_connect.php
on line
88
Deprecated
: Function eregi() is deprecated in
/var/www/thorendal.dk/public_html/bbclone/lib/new_connect.php
on line
88
Deprecated
: Function eregi() is deprecated in
/var/www/thorendal.dk/public_html/bbclone/lib/new_connect.php
on line
88
Deprecated
: Function eregi() is deprecated in
/var/www/thorendal.dk/public_html/bbclone/lib/new_connect.php
on line
88
Deprecated
: Function eregi() is deprecated in
/var/www/thorendal.dk/public_html/bbclone/lib/new_connect.php
on line
88
Deprecated
: Function eregi() is deprecated in
/var/www/thorendal.dk/public_html/bbclone/lib/new_connect.php
on line
88
Deprecated
: Function eregi() is deprecated in
/var/www/thorendal.dk/public_html/bbclone/lib/new_connect.php
on line
88
Deprecated
: Function eregi() is deprecated in
/var/www/thorendal.dk/public_html/bbclone/lib/new_connect.php
on line
88
Deprecated
: Function eregi() is deprecated in
/var/www/thorendal.dk/public_html/bbclone/lib/new_connect.php
on line
88
Deprecated
: Function eregi() is deprecated in
/var/www/thorendal.dk/public_html/bbclone/lib/new_connect.php
on line
88
Deprecated
: Function eregi() is deprecated in
/var/www/thorendal.dk/public_html/bbclone/lib/new_connect.php
on line
88
Deprecated
: Function eregi() is deprecated in
/var/www/thorendal.dk/public_html/bbclone/lib/new_connect.php
on line
88
Deprecated
: Function eregi() is deprecated in
/var/www/thorendal.dk/public_html/bbclone/lib/new_connect.php
on line
88
Deprecated
: Function eregi() is deprecated in
/var/www/thorendal.dk/public_html/bbclone/lib/new_connect.php
on line
88
Deprecated
: Function eregi() is deprecated in
/var/www/thorendal.dk/public_html/bbclone/lib/new_connect.php
on line
88
Deprecated
: Function eregi() is deprecated in
/var/www/thorendal.dk/public_html/bbclone/lib/new_connect.php
on line
88
Deprecated
: Function eregi() is deprecated in
/var/www/thorendal.dk/public_html/bbclone/lib/new_connect.php
on line
88
Deprecated
: Function eregi() is deprecated in
/var/www/thorendal.dk/public_html/bbclone/lib/new_connect.php
on line
88
Deprecated
: Function eregi() is deprecated in
/var/www/thorendal.dk/public_html/bbclone/lib/new_connect.php
on line
88
Deprecated
: Function eregi() is deprecated in
/var/www/thorendal.dk/public_html/bbclone/lib/new_connect.php
on line
88
Deprecated
: Function eregi() is deprecated in
/var/www/thorendal.dk/public_html/bbclone/lib/new_connect.php
on line
88
Deprecated
: Function eregi() is deprecated in
/var/www/thorendal.dk/public_html/bbclone/lib/new_connect.php
on line
88
Deprecated
: Function eregi() is deprecated in
/var/www/thorendal.dk/public_html/bbclone/lib/new_connect.php
on line
88
Deprecated
: Function eregi() is deprecated in
/var/www/thorendal.dk/public_html/bbclone/lib/new_connect.php
on line
88
Deprecated
: Function eregi() is deprecated in
/var/www/thorendal.dk/public_html/bbclone/lib/new_connect.php
on line
88
Deprecated
: Function eregi() is deprecated in
/var/www/thorendal.dk/public_html/bbclone/lib/new_connect.php
on line
88
Deprecated
: Function eregi() is deprecated in
/var/www/thorendal.dk/public_html/bbclone/lib/new_connect.php
on line
88
Deprecated
: Function eregi() is deprecated in
/var/www/thorendal.dk/public_html/bbclone/lib/new_connect.php
on line
88
Deprecated
: Function eregi() is deprecated in
/var/www/thorendal.dk/public_html/bbclone/lib/new_connect.php
on line
88
Deprecated
: Function eregi() is deprecated in
/var/www/thorendal.dk/public_html/bbclone/lib/new_connect.php
on line
88
Deprecated
: Function eregi() is deprecated in
/var/www/thorendal.dk/public_html/bbclone/lib/new_connect.php
on line
88
Deprecated
: Function eregi() is deprecated in
/var/www/thorendal.dk/public_html/bbclone/lib/new_connect.php
on line
88
Deprecated
: Function eregi() is deprecated in
/var/www/thorendal.dk/public_html/bbclone/lib/new_connect.php
on line
88
Deprecated
: Function eregi() is deprecated in
/var/www/thorendal.dk/public_html/bbclone/lib/new_connect.php
on line
88
Deprecated
: Function eregi() is deprecated in
/var/www/thorendal.dk/public_html/bbclone/lib/new_connect.php
on line
88
Deprecated
: Function eregi() is deprecated in
/var/www/thorendal.dk/public_html/bbclone/lib/new_connect.php
on line
88
Deprecated
: Function eregi() is deprecated in
/var/www/thorendal.dk/public_html/bbclone/lib/new_connect.php
on line
88
Deprecated
: Function eregi() is deprecated in
/var/www/thorendal.dk/public_html/bbclone/lib/new_connect.php
on line
88
Deprecated
: Function eregi() is deprecated in
/var/www/thorendal.dk/public_html/bbclone/lib/new_connect.php
on line
88
Deprecated
: Function eregi() is deprecated in
/var/www/thorendal.dk/public_html/bbclone/lib/new_connect.php
on line
88
Deprecated
: Function eregi() is deprecated in
/var/www/thorendal.dk/public_html/bbclone/lib/new_connect.php
on line
88
Deprecated
: Function eregi() is deprecated in
/var/www/thorendal.dk/public_html/bbclone/lib/new_connect.php
on line
88
Deprecated
: Function eregi() is deprecated in
/var/www/thorendal.dk/public_html/bbclone/lib/new_connect.php
on line
88
Deprecated
: Function eregi() is deprecated in
/var/www/thorendal.dk/public_html/bbclone/lib/new_connect.php
on line
88
Deprecated
: Function eregi() is deprecated in
/var/www/thorendal.dk/public_html/bbclone/lib/new_connect.php
on line
88
Deprecated
: Function eregi() is deprecated in
/var/www/thorendal.dk/public_html/bbclone/lib/new_connect.php
on line
88
Deprecated
: Function eregi() is deprecated in
/var/www/thorendal.dk/public_html/bbclone/lib/new_connect.php
on line
88
Deprecated
: Function eregi() is deprecated in
/var/www/thorendal.dk/public_html/bbclone/lib/new_connect.php
on line
88
Deprecated
: Function eregi() is deprecated in
/var/www/thorendal.dk/public_html/bbclone/lib/new_connect.php
on line
88
Deprecated
: Function eregi() is deprecated in
/var/www/thorendal.dk/public_html/bbclone/lib/new_connect.php
on line
88
Deprecated
: Function eregi() is deprecated in
/var/www/thorendal.dk/public_html/bbclone/lib/new_connect.php
on line
88
Deprecated
: Function eregi() is deprecated in
/var/www/thorendal.dk/public_html/bbclone/lib/new_connect.php
on line
88
Deprecated
: Function eregi() is deprecated in
/var/www/thorendal.dk/public_html/bbclone/lib/new_connect.php
on line
88
Deprecated
: Function eregi() is deprecated in
/var/www/thorendal.dk/public_html/bbclone/lib/new_connect.php
on line
88
Deprecated
: Function eregi() is deprecated in
/var/www/thorendal.dk/public_html/bbclone/lib/new_connect.php
on line
88
Deprecated
: Function eregi() is deprecated in
/var/www/thorendal.dk/public_html/bbclone/lib/new_connect.php
on line
88
Deprecated
: Function eregi() is deprecated in
/var/www/thorendal.dk/public_html/bbclone/lib/new_connect.php
on line
88
Deprecated
: Function eregi() is deprecated in
/var/www/thorendal.dk/public_html/bbclone/lib/new_connect.php
on line
88
Deprecated
: Function eregi() is deprecated in
/var/www/thorendal.dk/public_html/bbclone/lib/new_connect.php
on line
88
Deprecated
: Function eregi() is deprecated in
/var/www/thorendal.dk/public_html/bbclone/lib/new_connect.php
on line
88
Deprecated
: Function eregi() is deprecated in
/var/www/thorendal.dk/public_html/bbclone/lib/new_connect.php
on line
88
Deprecated
: Function eregi() is deprecated in
/var/www/thorendal.dk/public_html/bbclone/lib/new_connect.php
on line
88
Deprecated
: Function eregi() is deprecated in
/var/www/thorendal.dk/public_html/bbclone/lib/new_connect.php
on line
88
Deprecated
: Function eregi() is deprecated in
/var/www/thorendal.dk/public_html/bbclone/lib/new_connect.php
on line
88
Deprecated
: Function eregi() is deprecated in
/var/www/thorendal.dk/public_html/bbclone/lib/new_connect.php
on line
88
Deprecated
: Function eregi() is deprecated in
/var/www/thorendal.dk/public_html/bbclone/lib/new_connect.php
on line
88
Deprecated
: Function eregi() is deprecated in
/var/www/thorendal.dk/public_html/bbclone/lib/new_connect.php
on line
88
Deprecated
: Function eregi() is deprecated in
/var/www/thorendal.dk/public_html/bbclone/lib/new_connect.php
on line
88
Deprecated
: Function eregi() is deprecated in
/var/www/thorendal.dk/public_html/bbclone/lib/new_connect.php
on line
88
Deprecated
: Function eregi() is deprecated in
/var/www/thorendal.dk/public_html/bbclone/lib/new_connect.php
on line
88
Deprecated
: Function eregi() is deprecated in
/var/www/thorendal.dk/public_html/bbclone/lib/new_connect.php
on line
88
Deprecated
: Function eregi() is deprecated in
/var/www/thorendal.dk/public_html/bbclone/lib/new_connect.php
on line
88
Deprecated
: Function eregi() is deprecated in
/var/www/thorendal.dk/public_html/bbclone/lib/new_connect.php
on line
88
Deprecated
: Function eregi() is deprecated in
/var/www/thorendal.dk/public_html/bbclone/lib/new_connect.php
on line
88
Deprecated
: Function eregi() is deprecated in
/var/www/thorendal.dk/public_html/bbclone/lib/new_connect.php
on line
88
Deprecated
: Function eregi() is deprecated in
/var/www/thorendal.dk/public_html/bbclone/lib/new_connect.php
on line
88
Deprecated
: Function eregi() is deprecated in
/var/www/thorendal.dk/public_html/bbclone/lib/new_connect.php
on line
88
Deprecated
: Function eregi() is deprecated in
/var/www/thorendal.dk/public_html/bbclone/lib/new_connect.php
on line
88
Deprecated
: Function eregi() is deprecated in
/var/www/thorendal.dk/public_html/bbclone/lib/new_connect.php
on line
88
Deprecated
: Function eregi() is deprecated in
/var/www/thorendal.dk/public_html/bbclone/lib/new_connect.php
on line
88
Deprecated
: Function eregi() is deprecated in
/var/www/thorendal.dk/public_html/bbclone/lib/new_connect.php
on line
88
Deprecated
: Function eregi() is deprecated in
/var/www/thorendal.dk/public_html/bbclone/lib/new_connect.php
on line
88
Deprecated
: Function eregi() is deprecated in
/var/www/thorendal.dk/public_html/bbclone/lib/new_connect.php
on line
88
Deprecated
: Function eregi() is deprecated in
/var/www/thorendal.dk/public_html/bbclone/lib/new_connect.php
on line
88
Deprecated
: Function eregi() is deprecated in
/var/www/thorendal.dk/public_html/bbclone/lib/new_connect.php
on line
88
Deprecated
: Function eregi() is deprecated in
/var/www/thorendal.dk/public_html/bbclone/lib/new_connect.php
on line
88
Deprecated
: Function eregi() is deprecated in
/var/www/thorendal.dk/public_html/bbclone/lib/new_connect.php
on line
88
Deprecated
: Function eregi() is deprecated in
/var/www/thorendal.dk/public_html/bbclone/lib/new_connect.php
on line
88
Deprecated
: Function eregi() is deprecated in
/var/www/thorendal.dk/public_html/bbclone/lib/new_connect.php
on line
88
Deprecated
: Function eregi() is deprecated in
/var/www/thorendal.dk/public_html/bbclone/lib/new_connect.php
on line
88
Deprecated
: Function eregi() is deprecated in
/var/www/thorendal.dk/public_html/bbclone/lib/new_connect.php
on line
88
Deprecated
: Function eregi() is deprecated in
/var/www/thorendal.dk/public_html/bbclone/lib/new_connect.php
on line
88
Deprecated
: Function eregi() is deprecated in
/var/www/thorendal.dk/public_html/bbclone/lib/new_connect.php
on line
88
Deprecated
: Function eregi() is deprecated in
/var/www/thorendal.dk/public_html/bbclone/lib/new_connect.php
on line
88
Deprecated
: Function eregi() is deprecated in
/var/www/thorendal.dk/public_html/bbclone/lib/new_connect.php
on line
88
Deprecated
: Function eregi() is deprecated in
/var/www/thorendal.dk/public_html/bbclone/lib/new_connect.php
on line
88
Deprecated
: Function eregi() is deprecated in
/var/www/thorendal.dk/public_html/bbclone/lib/new_connect.php
on line
88
Deprecated
: Function eregi() is deprecated in
/var/www/thorendal.dk/public_html/bbclone/lib/new_connect.php
on line
88
Deprecated
: Function eregi() is deprecated in
/var/www/thorendal.dk/public_html/bbclone/lib/new_connect.php
on line
88
Deprecated
: Function eregi() is deprecated in
/var/www/thorendal.dk/public_html/bbclone/lib/new_connect.php
on line
88
Deprecated
: Function eregi() is deprecated in
/var/www/thorendal.dk/public_html/bbclone/lib/new_connect.php
on line
88
Deprecated
: Function eregi() is deprecated in
/var/www/thorendal.dk/public_html/bbclone/lib/new_connect.php
on line
88
Deprecated
: Function eregi() is deprecated in
/var/www/thorendal.dk/public_html/bbclone/lib/new_connect.php
on line
88
Deprecated
: Function eregi() is deprecated in
/var/www/thorendal.dk/public_html/bbclone/lib/new_connect.php
on line
88
Deprecated
: Function eregi() is deprecated in
/var/www/thorendal.dk/public_html/bbclone/lib/new_connect.php
on line
88
Deprecated
: Function eregi() is deprecated in
/var/www/thorendal.dk/public_html/bbclone/lib/new_connect.php
on line
88
Deprecated
: Function eregi() is deprecated in
/var/www/thorendal.dk/public_html/bbclone/lib/new_connect.php
on line
88
Deprecated
: Function eregi() is deprecated in
/var/www/thorendal.dk/public_html/bbclone/lib/new_connect.php
on line
88
Deprecated
: Function eregi() is deprecated in
/var/www/thorendal.dk/public_html/bbclone/lib/new_connect.php
on line
88
Deprecated
: Function eregi() is deprecated in
/var/www/thorendal.dk/public_html/bbclone/lib/new_connect.php
on line
88
Deprecated
: Function eregi() is deprecated in
/var/www/thorendal.dk/public_html/bbclone/lib/new_connect.php
on line
88
Deprecated
: Function eregi() is deprecated in
/var/www/thorendal.dk/public_html/bbclone/lib/new_connect.php
on line
88
Deprecated
: Function eregi() is deprecated in
/var/www/thorendal.dk/public_html/bbclone/lib/new_connect.php
on line
88
Deprecated
: Function eregi() is deprecated in
/var/www/thorendal.dk/public_html/bbclone/lib/new_connect.php
on line
88
Deprecated
: Function eregi() is deprecated in
/var/www/thorendal.dk/public_html/bbclone/lib/new_connect.php
on line
88
Deprecated
: Function eregi() is deprecated in
/var/www/thorendal.dk/public_html/bbclone/lib/new_connect.php
on line
88
Deprecated
: Function eregi() is deprecated in
/var/www/thorendal.dk/public_html/bbclone/lib/new_connect.php
on line
88
Deprecated
: Function eregi() is deprecated in
/var/www/thorendal.dk/public_html/bbclone/lib/new_connect.php
on line
88
Deprecated
: Function eregi() is deprecated in
/var/www/thorendal.dk/public_html/bbclone/lib/new_connect.php
on line
88
Deprecated
: Function eregi() is deprecated in
/var/www/thorendal.dk/public_html/bbclone/lib/new_connect.php
on line
88
Deprecated
: Function eregi() is deprecated in
/var/www/thorendal.dk/public_html/bbclone/lib/new_connect.php
on line
88
Deprecated
: Function eregi() is deprecated in
/var/www/thorendal.dk/public_html/bbclone/lib/new_connect.php
on line
88
Deprecated
: Function eregi() is deprecated in
/var/www/thorendal.dk/public_html/bbclone/lib/new_connect.php
on line
88
Deprecated
: Function eregi() is deprecated in
/var/www/thorendal.dk/public_html/bbclone/lib/new_connect.php
on line
88
Deprecated
: Function eregi() is deprecated in
/var/www/thorendal.dk/public_html/bbclone/lib/new_connect.php
on line
88
Deprecated
: Function eregi() is deprecated in
/var/www/thorendal.dk/public_html/bbclone/lib/new_connect.php
on line
88
Deprecated
: Function eregi() is deprecated in
/var/www/thorendal.dk/public_html/bbclone/lib/new_connect.php
on line
88
Deprecated
: Function eregi() is deprecated in
/var/www/thorendal.dk/public_html/bbclone/lib/new_connect.php
on line
88
Deprecated
: Function eregi() is deprecated in
/var/www/thorendal.dk/public_html/bbclone/lib/new_connect.php
on line
88
Deprecated
: Function eregi() is deprecated in
/var/www/thorendal.dk/public_html/bbclone/lib/new_connect.php
on line
88
Deprecated
: Function eregi() is deprecated in
/var/www/thorendal.dk/public_html/bbclone/lib/new_connect.php
on line
88
Deprecated
: Function eregi() is deprecated in
/var/www/thorendal.dk/public_html/bbclone/lib/new_connect.php
on line
88
Deprecated
: Function eregi() is deprecated in
/var/www/thorendal.dk/public_html/bbclone/lib/new_connect.php
on line
88
Deprecated
: Function eregi() is deprecated in
/var/www/thorendal.dk/public_html/bbclone/lib/new_connect.php
on line
88
Deprecated
: Function eregi() is deprecated in
/var/www/thorendal.dk/public_html/bbclone/lib/new_connect.php
on line
88
Deprecated
: Function eregi() is deprecated in
/var/www/thorendal.dk/public_html/bbclone/lib/new_connect.php
on line
88
Deprecated
: Function eregi() is deprecated in
/var/www/thorendal.dk/public_html/bbclone/lib/new_connect.php
on line
88
Deprecated
: Function eregi() is deprecated in
/var/www/thorendal.dk/public_html/bbclone/lib/new_connect.php
on line
88
Deprecated
: Function eregi() is deprecated in
/var/www/thorendal.dk/public_html/bbclone/lib/new_connect.php
on line
88
Deprecated
: Function eregi() is deprecated in
/var/www/thorendal.dk/public_html/bbclone/lib/new_connect.php
on line
88
Deprecated
: Function eregi() is deprecated in
/var/www/thorendal.dk/public_html/bbclone/lib/new_connect.php
on line
88
Deprecated
: Function eregi() is deprecated in
/var/www/thorendal.dk/public_html/bbclone/lib/new_connect.php
on line
88
Deprecated
: Function eregi() is deprecated in
/var/www/thorendal.dk/public_html/bbclone/lib/new_connect.php
on line
88
Deprecated
: Function eregi() is deprecated in
/var/www/thorendal.dk/public_html/bbclone/lib/new_connect.php
on line
88
Deprecated
: Function eregi() is deprecated in
/var/www/thorendal.dk/public_html/bbclone/lib/new_connect.php
on line
88
Deprecated
: Function eregi() is deprecated in
/var/www/thorendal.dk/public_html/bbclone/lib/new_connect.php
on line
88
Deprecated
: Function eregi() is deprecated in
/var/www/thorendal.dk/public_html/bbclone/lib/new_connect.php
on line
88
Deprecated
: Function eregi() is deprecated in
/var/www/thorendal.dk/public_html/bbclone/lib/new_connect.php
on line
88
Deprecated
: Function eregi() is deprecated in
/var/www/thorendal.dk/public_html/bbclone/lib/new_connect.php
on line
88
Deprecated
: Function eregi() is deprecated in
/var/www/thorendal.dk/public_html/bbclone/lib/new_connect.php
on line
88
Deprecated
: Function eregi() is deprecated in
/var/www/thorendal.dk/public_html/bbclone/lib/new_connect.php
on line
88
Deprecated
: Function eregi() is deprecated in
/var/www/thorendal.dk/public_html/bbclone/lib/new_connect.php
on line
88
Deprecated
: Function eregi() is deprecated in
/var/www/thorendal.dk/public_html/bbclone/lib/new_connect.php
on line
88
Deprecated
: Function eregi() is deprecated in
/var/www/thorendal.dk/public_html/bbclone/lib/new_connect.php
on line
88
Deprecated
: Function eregi() is deprecated in
/var/www/thorendal.dk/public_html/bbclone/lib/new_connect.php
on line
88
Deprecated
: Function eregi() is deprecated in
/var/www/thorendal.dk/public_html/bbclone/lib/new_connect.php
on line
88
Deprecated
: Function eregi() is deprecated in
/var/www/thorendal.dk/public_html/bbclone/lib/new_connect.php
on line
88
Deprecated
: Function eregi() is deprecated in
/var/www/thorendal.dk/public_html/bbclone/lib/new_connect.php
on line
88
Deprecated
: Function eregi() is deprecated in
/var/www/thorendal.dk/public_html/bbclone/lib/new_connect.php
on line
88
Deprecated
: Function eregi() is deprecated in
/var/www/thorendal.dk/public_html/bbclone/lib/new_connect.php
on line
88
Deprecated
: Function eregi() is deprecated in
/var/www/thorendal.dk/public_html/bbclone/lib/new_connect.php
on line
88
Deprecated
: Function eregi() is deprecated in
/var/www/thorendal.dk/public_html/bbclone/lib/new_connect.php
on line
88
Deprecated
: Function eregi() is deprecated in
/var/www/thorendal.dk/public_html/bbclone/lib/new_connect.php
on line
88
Deprecated
: Function eregi() is deprecated in
/var/www/thorendal.dk/public_html/bbclone/lib/new_connect.php
on line
88
Deprecated
: Function eregi() is deprecated in
/var/www/thorendal.dk/public_html/bbclone/lib/new_connect.php
on line
88
Deprecated
: Function eregi() is deprecated in
/var/www/thorendal.dk/public_html/bbclone/lib/new_connect.php
on line
88
Deprecated
: Function eregi() is deprecated in
/var/www/thorendal.dk/public_html/bbclone/lib/new_connect.php
on line
88
Deprecated
: Function eregi() is deprecated in
/var/www/thorendal.dk/public_html/bbclone/lib/new_connect.php
on line
88
Deprecated
: Function eregi() is deprecated in
/var/www/thorendal.dk/public_html/bbclone/lib/new_connect.php
on line
88
Deprecated
: Function eregi() is deprecated in
/var/www/thorendal.dk/public_html/bbclone/lib/new_connect.php
on line
88
Deprecated
: Function eregi() is deprecated in
/var/www/thorendal.dk/public_html/bbclone/lib/new_connect.php
on line
88
Deprecated
: Function eregi() is deprecated in
/var/www/thorendal.dk/public_html/bbclone/lib/new_connect.php
on line
88
Deprecated
: Function eregi() is deprecated in
/var/www/thorendal.dk/public_html/bbclone/lib/new_connect.php
on line
88
Deprecated
: Function eregi() is deprecated in
/var/www/thorendal.dk/public_html/bbclone/lib/new_connect.php
on line
88
Deprecated
: Function eregi() is deprecated in
/var/www/thorendal.dk/public_html/bbclone/lib/new_connect.php
on line
88
Deprecated
: Function eregi() is deprecated in
/var/www/thorendal.dk/public_html/bbclone/lib/new_connect.php
on line
88
Deprecated
: Function eregi() is deprecated in
/var/www/thorendal.dk/public_html/bbclone/lib/new_connect.php
on line
88
Deprecated
: Function eregi() is deprecated in
/var/www/thorendal.dk/public_html/bbclone/lib/new_connect.php
on line
88
Deprecated
: Function eregi() is deprecated in
/var/www/thorendal.dk/public_html/bbclone/lib/new_connect.php
on line
88
Deprecated
: Function eregi() is deprecated in
/var/www/thorendal.dk/public_html/bbclone/lib/new_connect.php
on line
88
Deprecated
: Function eregi() is deprecated in
/var/www/thorendal.dk/public_html/bbclone/lib/new_connect.php
on line
88
Deprecated
: Function eregi() is deprecated in
/var/www/thorendal.dk/public_html/bbclone/lib/new_connect.php
on line
88
Deprecated
: Function eregi() is deprecated in
/var/www/thorendal.dk/public_html/bbclone/lib/new_connect.php
on line
88
Deprecated
: Function eregi() is deprecated in
/var/www/thorendal.dk/public_html/bbclone/lib/new_connect.php
on line
88
Deprecated
: Function eregi() is deprecated in
/var/www/thorendal.dk/public_html/bbclone/lib/new_connect.php
on line
88
Deprecated
: Function eregi() is deprecated in
/var/www/thorendal.dk/public_html/bbclone/lib/new_connect.php
on line
88
Deprecated
: Function eregi() is deprecated in
/var/www/thorendal.dk/public_html/bbclone/lib/new_connect.php
on line
88
Deprecated
: Function eregi() is deprecated in
/var/www/thorendal.dk/public_html/bbclone/lib/new_connect.php
on line
88
Deprecated
: Function eregi() is deprecated in
/var/www/thorendal.dk/public_html/bbclone/lib/new_connect.php
on line
88
Deprecated
: Function eregi() is deprecated in
/var/www/thorendal.dk/public_html/bbclone/lib/new_connect.php
on line
88
Deprecated
: Function eregi() is deprecated in
/var/www/thorendal.dk/public_html/bbclone/lib/new_connect.php
on line
88
Deprecated
: Function eregi() is deprecated in
/var/www/thorendal.dk/public_html/bbclone/lib/new_connect.php
on line
88
Deprecated
: Function eregi() is deprecated in
/var/www/thorendal.dk/public_html/bbclone/lib/new_connect.php
on line
88
Deprecated
: Function eregi() is deprecated in
/var/www/thorendal.dk/public_html/bbclone/lib/new_connect.php
on line
88
Deprecated
: Function eregi() is deprecated in
/var/www/thorendal.dk/public_html/bbclone/lib/new_connect.php
on line
88
Deprecated
: Function eregi() is deprecated in
/var/www/thorendal.dk/public_html/bbclone/lib/new_connect.php
on line
88
Deprecated
: Function eregi() is deprecated in
/var/www/thorendal.dk/public_html/bbclone/lib/new_connect.php
on line
88
Deprecated
: Function eregi() is deprecated in
/var/www/thorendal.dk/public_html/bbclone/lib/new_connect.php
on line
88
Deprecated
: Function eregi() is deprecated in
/var/www/thorendal.dk/public_html/bbclone/lib/new_connect.php
on line
88
Deprecated
: Function eregi() is deprecated in
/var/www/thorendal.dk/public_html/bbclone/lib/new_connect.php
on line
88
Deprecated
: Function eregi() is deprecated in
/var/www/thorendal.dk/public_html/bbclone/lib/new_connect.php
on line
88
Deprecated
: Function eregi() is deprecated in
/var/www/thorendal.dk/public_html/bbclone/lib/new_connect.php
on line
88
Deprecated
: Function eregi() is deprecated in
/var/www/thorendal.dk/public_html/bbclone/lib/new_connect.php
on line
88
Deprecated
: Function eregi() is deprecated in
/var/www/thorendal.dk/public_html/bbclone/lib/new_connect.php
on line
88
Deprecated
: Function eregi() is deprecated in
/var/www/thorendal.dk/public_html/bbclone/lib/new_connect.php
on line
88
Deprecated
: Function eregi() is deprecated in
/var/www/thorendal.dk/public_html/bbclone/lib/new_connect.php
on line
88
Deprecated
: Function eregi() is deprecated in
/var/www/thorendal.dk/public_html/bbclone/lib/new_connect.php
on line
88
Deprecated
: Function eregi() is deprecated in
/var/www/thorendal.dk/public_html/bbclone/lib/new_connect.php
on line
88
Deprecated
: Function eregi() is deprecated in
/var/www/thorendal.dk/public_html/bbclone/lib/new_connect.php
on line
88
Deprecated
: Function eregi() is deprecated in
/var/www/thorendal.dk/public_html/bbclone/lib/new_connect.php
on line
88
Deprecated
: Function eregi() is deprecated in
/var/www/thorendal.dk/public_html/bbclone/lib/new_connect.php
on line
88
Deprecated
: Function eregi() is deprecated in
/var/www/thorendal.dk/public_html/bbclone/lib/new_connect.php
on line
88
Deprecated
: Function eregi() is deprecated in
/var/www/thorendal.dk/public_html/bbclone/lib/new_connect.php
on line
88
Deprecated
: Function eregi() is deprecated in
/var/www/thorendal.dk/public_html/bbclone/lib/new_connect.php
on line
88
Deprecated
: Function eregi() is deprecated in
/var/www/thorendal.dk/public_html/bbclone/lib/new_connect.php
on line
88
Deprecated
: Function eregi() is deprecated in
/var/www/thorendal.dk/public_html/bbclone/lib/new_connect.php
on line
88
Deprecated
: Function eregi() is deprecated in
/var/www/thorendal.dk/public_html/bbclone/lib/new_connect.php
on line
88
Deprecated
: Function eregi() is deprecated in
/var/www/thorendal.dk/public_html/bbclone/lib/new_connect.php
on line
88
Deprecated
: Function eregi() is deprecated in
/var/www/thorendal.dk/public_html/bbclone/lib/new_connect.php
on line
88
Deprecated
: Function eregi() is deprecated in
/var/www/thorendal.dk/public_html/bbclone/lib/new_connect.php
on line
88
Deprecated
: Function eregi() is deprecated in
/var/www/thorendal.dk/public_html/bbclone/lib/new_connect.php
on line
88
Deprecated
: Function eregi() is deprecated in
/var/www/thorendal.dk/public_html/bbclone/lib/new_connect.php
on line
88
Deprecated
: Function eregi() is deprecated in
/var/www/thorendal.dk/public_html/bbclone/lib/new_connect.php
on line
88
Deprecated
: Function eregi() is deprecated in
/var/www/thorendal.dk/public_html/bbclone/lib/new_connect.php
on line
88
Deprecated
: Function eregi() is deprecated in
/var/www/thorendal.dk/public_html/bbclone/lib/new_connect.php
on line
88
Deprecated
: Function eregi() is deprecated in
/var/www/thorendal.dk/public_html/bbclone/lib/new_connect.php
on line
88
Deprecated
: Function eregi() is deprecated in
/var/www/thorendal.dk/public_html/bbclone/lib/new_connect.php
on line
88
Deprecated
: Function eregi() is deprecated in
/var/www/thorendal.dk/public_html/bbclone/lib/new_connect.php
on line
88
Deprecated
: Function eregi() is deprecated in
/var/www/thorendal.dk/public_html/bbclone/lib/new_connect.php
on line
88
Deprecated
: Function eregi() is deprecated in
/var/www/thorendal.dk/public_html/bbclone/lib/new_connect.php
on line
88
Deprecated
: Function eregi() is deprecated in
/var/www/thorendal.dk/public_html/bbclone/lib/new_connect.php
on line
88
Deprecated
: Function eregi() is deprecated in
/var/www/thorendal.dk/public_html/bbclone/lib/new_connect.php
on line
88
Deprecated
: Function eregi() is deprecated in
/var/www/thorendal.dk/public_html/bbclone/lib/new_connect.php
on line
88
Deprecated
: Function eregi() is deprecated in
/var/www/thorendal.dk/public_html/bbclone/lib/new_connect.php
on line
88
Deprecated
: Function eregi() is deprecated in
/var/www/thorendal.dk/public_html/bbclone/lib/new_connect.php
on line
88
Deprecated
: Function eregi() is deprecated in
/var/www/thorendal.dk/public_html/bbclone/lib/new_connect.php
on line
88
Deprecated
: Function eregi() is deprecated in
/var/www/thorendal.dk/public_html/bbclone/lib/new_connect.php
on line
88
Deprecated
: Function eregi() is deprecated in
/var/www/thorendal.dk/public_html/bbclone/lib/new_connect.php
on line
88
Deprecated
: Function eregi() is deprecated in
/var/www/thorendal.dk/public_html/bbclone/lib/new_connect.php
on line
88
Deprecated
: Function eregi() is deprecated in
/var/www/thorendal.dk/public_html/bbclone/lib/new_connect.php
on line
88
Deprecated
: Function eregi() is deprecated in
/var/www/thorendal.dk/public_html/bbclone/lib/new_connect.php
on line
88
Deprecated
: Function eregi() is deprecated in
/var/www/thorendal.dk/public_html/bbclone/lib/new_connect.php
on line
88
Deprecated
: Function eregi() is deprecated in
/var/www/thorendal.dk/public_html/bbclone/lib/new_connect.php
on line
88
Deprecated
: Function eregi() is deprecated in
/var/www/thorendal.dk/public_html/bbclone/lib/new_connect.php
on line
88
Deprecated
: Function eregi() is deprecated in
/var/www/thorendal.dk/public_html/bbclone/lib/new_connect.php
on line
88
Deprecated
: Function eregi() is deprecated in
/var/www/thorendal.dk/public_html/bbclone/lib/new_connect.php
on line
88
Deprecated
: Function eregi() is deprecated in
/var/www/thorendal.dk/public_html/bbclone/lib/new_connect.php
on line
88
Deprecated
: Function eregi() is deprecated in
/var/www/thorendal.dk/public_html/bbclone/lib/new_connect.php
on line
88
Deprecated
: Function eregi() is deprecated in
/var/www/thorendal.dk/public_html/bbclone/lib/new_connect.php
on line
88
Deprecated
: Function eregi() is deprecated in
/var/www/thorendal.dk/public_html/bbclone/lib/new_connect.php
on line
88
Deprecated
: Function eregi() is deprecated in
/var/www/thorendal.dk/public_html/bbclone/lib/new_connect.php
on line
88
Deprecated
: Function eregi() is deprecated in
/var/www/thorendal.dk/public_html/bbclone/lib/new_connect.php
on line
88
Deprecated
: Function eregi() is deprecated in
/var/www/thorendal.dk/public_html/bbclone/lib/new_connect.php
on line
88
Deprecated
: Function eregi() is deprecated in
/var/www/thorendal.dk/public_html/bbclone/lib/new_connect.php
on line
88
Deprecated
: Function eregi() is deprecated in
/var/www/thorendal.dk/public_html/bbclone/lib/new_connect.php
on line
88
Deprecated
: Function eregi() is deprecated in
/var/www/thorendal.dk/public_html/bbclone/lib/new_connect.php
on line
88
Deprecated
: Function eregi() is deprecated in
/var/www/thorendal.dk/public_html/bbclone/lib/new_connect.php
on line
88
Deprecated
: Function eregi() is deprecated in
/var/www/thorendal.dk/public_html/bbclone/lib/new_connect.php
on line
88
Deprecated
: Function eregi() is deprecated in
/var/www/thorendal.dk/public_html/bbclone/lib/new_connect.php
on line
88
Deprecated
: Function eregi() is deprecated in
/var/www/thorendal.dk/public_html/bbclone/lib/new_connect.php
on line
88
Deprecated
: Function eregi() is deprecated in
/var/www/thorendal.dk/public_html/bbclone/lib/new_connect.php
on line
88
Deprecated
: Function eregi() is deprecated in
/var/www/thorendal.dk/public_html/bbclone/lib/new_connect.php
on line
88
Deprecated
: Function eregi() is deprecated in
/var/www/thorendal.dk/public_html/bbclone/lib/new_connect.php
on line
88
Deprecated
: Function eregi() is deprecated in
/var/www/thorendal.dk/public_html/bbclone/lib/new_connect.php
on line
88
Deprecated
: Function eregi() is deprecated in
/var/www/thorendal.dk/public_html/bbclone/lib/new_connect.php
on line
88
Deprecated
: Function eregi() is deprecated in
/var/www/thorendal.dk/public_html/bbclone/lib/new_connect.php
on line
88
Deprecated
: Function eregi() is deprecated in
/var/www/thorendal.dk/public_html/bbclone/lib/new_connect.php
on line
88
Deprecated
: Function eregi() is deprecated in
/var/www/thorendal.dk/public_html/bbclone/lib/new_connect.php
on line
88
Deprecated
: Function eregi() is deprecated in
/var/www/thorendal.dk/public_html/bbclone/lib/new_connect.php
on line
88
Deprecated
: Function eregi() is deprecated in
/var/www/thorendal.dk/public_html/bbclone/lib/new_connect.php
on line
88
Deprecated
: Function eregi() is deprecated in
/var/www/thorendal.dk/public_html/bbclone/lib/new_connect.php
on line
88
Deprecated
: Function eregi() is deprecated in
/var/www/thorendal.dk/public_html/bbclone/lib/new_connect.php
on line
88
Deprecated
: Function eregi() is deprecated in
/var/www/thorendal.dk/public_html/bbclone/lib/new_connect.php
on line
88
Deprecated
: Function eregi() is deprecated in
/var/www/thorendal.dk/public_html/bbclone/lib/new_connect.php
on line
88
Deprecated
: Function eregi() is deprecated in
/var/www/thorendal.dk/public_html/bbclone/lib/new_connect.php
on line
88
Deprecated
: Function eregi() is deprecated in
/var/www/thorendal.dk/public_html/bbclone/lib/new_connect.php
on line
88
Deprecated
: Function eregi() is deprecated in
/var/www/thorendal.dk/public_html/bbclone/lib/new_connect.php
on line
88
Deprecated
: Function eregi() is deprecated in
/var/www/thorendal.dk/public_html/bbclone/lib/new_connect.php
on line
88
Deprecated
: Function eregi() is deprecated in
/var/www/thorendal.dk/public_html/bbclone/lib/new_connect.php
on line
88
Deprecated
: Function eregi() is deprecated in
/var/www/thorendal.dk/public_html/bbclone/lib/new_connect.php
on line
88
Deprecated
: Function eregi() is deprecated in
/var/www/thorendal.dk/public_html/bbclone/lib/new_connect.php
on line
88
Deprecated
: Function eregi() is deprecated in
/var/www/thorendal.dk/public_html/bbclone/lib/new_connect.php
on line
88
Deprecated
: Function eregi() is deprecated in
/var/www/thorendal.dk/public_html/bbclone/lib/new_connect.php
on line
88
Deprecated
: Function eregi() is deprecated in
/var/www/thorendal.dk/public_html/bbclone/lib/new_connect.php
on line
88
Deprecated
: Function eregi() is deprecated in
/var/www/thorendal.dk/public_html/bbclone/lib/new_connect.php
on line
88
Deprecated
: Function eregi() is deprecated in
/var/www/thorendal.dk/public_html/bbclone/lib/new_connect.php
on line
88
Deprecated
: Function eregi() is deprecated in
/var/www/thorendal.dk/public_html/bbclone/lib/new_connect.php
on line
88
Deprecated
: Function eregi() is deprecated in
/var/www/thorendal.dk/public_html/bbclone/lib/new_connect.php
on line
88
Deprecated
: Function eregi() is deprecated in
/var/www/thorendal.dk/public_html/bbclone/lib/new_connect.php
on line
88
Deprecated
: Function eregi() is deprecated in
/var/www/thorendal.dk/public_html/bbclone/lib/new_connect.php
on line
88
Deprecated
: Function eregi() is deprecated in
/var/www/thorendal.dk/public_html/bbclone/lib/new_connect.php
on line
88
Deprecated
: Function eregi() is deprecated in
/var/www/thorendal.dk/public_html/bbclone/lib/new_connect.php
on line
88
Deprecated
: Function eregi() is deprecated in
/var/www/thorendal.dk/public_html/bbclone/lib/new_connect.php
on line
88
Deprecated
: Function eregi() is deprecated in
/var/www/thorendal.dk/public_html/bbclone/lib/new_connect.php
on line
88
Deprecated
: Function eregi() is deprecated in
/var/www/thorendal.dk/public_html/bbclone/lib/new_connect.php
on line
88
Deprecated
: Function eregi() is deprecated in
/var/www/thorendal.dk/public_html/bbclone/lib/new_connect.php
on line
88
Deprecated
: Function eregi() is deprecated in
/var/www/thorendal.dk/public_html/bbclone/lib/new_connect.php
on line
88
Deprecated
: Function eregi() is deprecated in
/var/www/thorendal.dk/public_html/bbclone/lib/new_connect.php
on line
88
Deprecated
: Function eregi() is deprecated in
/var/www/thorendal.dk/public_html/bbclone/lib/new_connect.php
on line
88
Deprecated
: Function eregi() is deprecated in
/var/www/thorendal.dk/public_html/bbclone/lib/new_connect.php
on line
88
Deprecated
: Function eregi() is deprecated in
/var/www/thorendal.dk/public_html/bbclone/lib/new_connect.php
on line
88
Deprecated
: Function eregi() is deprecated in
/var/www/thorendal.dk/public_html/bbclone/lib/new_connect.php
on line
88
Deprecated
: Function eregi() is deprecated in
/var/www/thorendal.dk/public_html/bbclone/lib/new_connect.php
on line
88
Deprecated
: Function eregi() is deprecated in
/var/www/thorendal.dk/public_html/bbclone/lib/new_connect.php
on line
88
Deprecated
: Function eregi() is deprecated in
/var/www/thorendal.dk/public_html/bbclone/lib/new_connect.php
on line
88
Deprecated
: Function eregi() is deprecated in
/var/www/thorendal.dk/public_html/bbclone/lib/new_connect.php
on line
88
Deprecated
: Function eregi() is deprecated in
/var/www/thorendal.dk/public_html/bbclone/lib/new_connect.php
on line
88
Deprecated
: Function eregi() is deprecated in
/var/www/thorendal.dk/public_html/bbclone/lib/new_connect.php
on line
88
Deprecated
: Function eregi() is deprecated in
/var/www/thorendal.dk/public_html/bbclone/lib/new_connect.php
on line
88
Deprecated
: Function eregi() is deprecated in
/var/www/thorendal.dk/public_html/bbclone/lib/new_connect.php
on line
88
Deprecated
: Function eregi() is deprecated in
/var/www/thorendal.dk/public_html/bbclone/lib/new_connect.php
on line
88
Deprecated
: Function eregi() is deprecated in
/var/www/thorendal.dk/public_html/bbclone/lib/new_connect.php
on line
88
Deprecated
: Function eregi() is deprecated in
/var/www/thorendal.dk/public_html/bbclone/lib/new_connect.php
on line
88
Deprecated
: Function eregi() is deprecated in
/var/www/thorendal.dk/public_html/bbclone/lib/new_connect.php
on line
88
Deprecated
: Function eregi() is deprecated in
/var/www/thorendal.dk/public_html/bbclone/lib/new_connect.php
on line
88
Deprecated
: Function eregi() is deprecated in
/var/www/thorendal.dk/public_html/bbclone/lib/new_connect.php
on line
88
Deprecated
: Function eregi() is deprecated in
/var/www/thorendal.dk/public_html/bbclone/lib/new_connect.php
on line
88
Deprecated
: Function eregi() is deprecated in
/var/www/thorendal.dk/public_html/bbclone/lib/new_connect.php
on line
88
Deprecated
: Function eregi() is deprecated in
/var/www/thorendal.dk/public_html/bbclone/lib/new_connect.php
on line
88
Deprecated
: Function eregi() is deprecated in
/var/www/thorendal.dk/public_html/bbclone/lib/new_connect.php
on line
88
Deprecated
: Function eregi() is deprecated in
/var/www/thorendal.dk/public_html/bbclone/lib/new_connect.php
on line
88
Deprecated
: Function eregi() is deprecated in
/var/www/thorendal.dk/public_html/bbclone/lib/new_connect.php
on line
88
Deprecated
: Function eregi() is deprecated in
/var/www/thorendal.dk/public_html/bbclone/lib/new_connect.php
on line
88
Deprecated
: Function eregi() is deprecated in
/var/www/thorendal.dk/public_html/bbclone/lib/new_connect.php
on line
88
Deprecated
: Function eregi() is deprecated in
/var/www/thorendal.dk/public_html/bbclone/lib/new_connect.php
on line
88
Deprecated
: Function eregi() is deprecated in
/var/www/thorendal.dk/public_html/bbclone/lib/new_connect.php
on line
88
Deprecated
: Function eregi() is deprecated in
/var/www/thorendal.dk/public_html/bbclone/lib/new_connect.php
on line
88
Deprecated
: Function eregi() is deprecated in
/var/www/thorendal.dk/public_html/bbclone/lib/new_connect.php
on line
88
Deprecated
: Function eregi() is deprecated in
/var/www/thorendal.dk/public_html/bbclone/lib/new_connect.php
on line
88
Deprecated
: Function eregi() is deprecated in
/var/www/thorendal.dk/public_html/bbclone/lib/new_connect.php
on line
88
Deprecated
: Function eregi() is deprecated in
/var/www/thorendal.dk/public_html/bbclone/lib/new_connect.php
on line
88
Deprecated
: Function eregi() is deprecated in
/var/www/thorendal.dk/public_html/bbclone/lib/new_connect.php
on line
88
Deprecated
: Function eregi() is deprecated in
/var/www/thorendal.dk/public_html/bbclone/lib/new_connect.php
on line
88
Deprecated
: Function eregi() is deprecated in
/var/www/thorendal.dk/public_html/bbclone/lib/new_connect.php
on line
88
Deprecated
: Function eregi() is deprecated in
/var/www/thorendal.dk/public_html/bbclone/lib/new_connect.php
on line
88
Deprecated
: Function eregi() is deprecated in
/var/www/thorendal.dk/public_html/bbclone/lib/new_connect.php
on line
88
Deprecated
: Function eregi() is deprecated in
/var/www/thorendal.dk/public_html/bbclone/lib/new_connect.php
on line
88
Deprecated
: Function eregi() is deprecated in
/var/www/thorendal.dk/public_html/bbclone/lib/new_connect.php
on line
88
Deprecated
: Function eregi() is deprecated in
/var/www/thorendal.dk/public_html/bbclone/lib/new_connect.php
on line
88
Deprecated
: Function eregi() is deprecated in
/var/www/thorendal.dk/public_html/bbclone/lib/new_connect.php
on line
88
Deprecated
: Function eregi() is deprecated in
/var/www/thorendal.dk/public_html/bbclone/lib/new_connect.php
on line
88
Deprecated
: Function eregi() is deprecated in
/var/www/thorendal.dk/public_html/bbclone/lib/new_connect.php
on line
88
Deprecated
: Function eregi() is deprecated in
/var/www/thorendal.dk/public_html/bbclone/lib/new_connect.php
on line
88
Deprecated
: Function eregi() is deprecated in
/var/www/thorendal.dk/public_html/bbclone/lib/new_connect.php
on line
88
Deprecated
: Function eregi() is deprecated in
/var/www/thorendal.dk/public_html/bbclone/lib/new_connect.php
on line
88
Deprecated
: Function eregi() is deprecated in
/var/www/thorendal.dk/public_html/bbclone/lib/new_connect.php
on line
88
Deprecated
: Function eregi() is deprecated in
/var/www/thorendal.dk/public_html/bbclone/lib/new_connect.php
on line
88
Deprecated
: Function eregi() is deprecated in
/var/www/thorendal.dk/public_html/bbclone/lib/new_connect.php
on line
88
Deprecated
: Function eregi() is deprecated in
/var/www/thorendal.dk/public_html/bbclone/lib/new_connect.php
on line
88
Deprecated
: Function eregi() is deprecated in
/var/www/thorendal.dk/public_html/bbclone/lib/new_connect.php
on line
88
Deprecated
: Function eregi() is deprecated in
/var/www/thorendal.dk/public_html/bbclone/lib/new_connect.php
on line
88
Deprecated
: Function eregi() is deprecated in
/var/www/thorendal.dk/public_html/bbclone/lib/new_connect.php
on line
88
Deprecated
: Function eregi() is deprecated in
/var/www/thorendal.dk/public_html/bbclone/lib/new_connect.php
on line
88
Deprecated
: Function eregi() is deprecated in
/var/www/thorendal.dk/public_html/bbclone/lib/new_connect.php
on line
88
Deprecated
: Function eregi() is deprecated in
/var/www/thorendal.dk/public_html/bbclone/lib/new_connect.php
on line
88
Deprecated
: Function eregi() is deprecated in
/var/www/thorendal.dk/public_html/bbclone/lib/new_connect.php
on line
88
Deprecated
: Function eregi() is deprecated in
/var/www/thorendal.dk/public_html/bbclone/lib/new_connect.php
on line
88
Deprecated
: Function eregi() is deprecated in
/var/www/thorendal.dk/public_html/bbclone/lib/new_connect.php
on line
88
Deprecated
: Function eregi() is deprecated in
/var/www/thorendal.dk/public_html/bbclone/lib/new_connect.php
on line
88
Deprecated
: Function eregi() is deprecated in
/var/www/thorendal.dk/public_html/bbclone/lib/new_connect.php
on line
88
Deprecated
: Function eregi() is deprecated in
/var/www/thorendal.dk/public_html/bbclone/lib/new_connect.php
on line
88
Deprecated
: Function eregi() is deprecated in
/var/www/thorendal.dk/public_html/bbclone/lib/new_connect.php
on line
88
Deprecated
: Function eregi() is deprecated in
/var/www/thorendal.dk/public_html/bbclone/lib/new_connect.php
on line
88
Deprecated
: Function eregi() is deprecated in
/var/www/thorendal.dk/public_html/bbclone/lib/new_connect.php
on line
88
Deprecated
: Function eregi() is deprecated in
/var/www/thorendal.dk/public_html/bbclone/lib/new_connect.php
on line
88
Deprecated
: Function eregi() is deprecated in
/var/www/thorendal.dk/public_html/bbclone/lib/new_connect.php
on line
88
Deprecated
: Function eregi() is deprecated in
/var/www/thorendal.dk/public_html/bbclone/lib/new_connect.php
on line
88
Deprecated
: Function eregi() is deprecated in
/var/www/thorendal.dk/public_html/bbclone/lib/new_connect.php
on line
88
Deprecated
: Function eregi() is deprecated in
/var/www/thorendal.dk/public_html/bbclone/lib/new_connect.php
on line
88
Deprecated
: Function eregi() is deprecated in
/var/www/thorendal.dk/public_html/bbclone/lib/new_connect.php
on line
88
Deprecated
: Function eregi() is deprecated in
/var/www/thorendal.dk/public_html/bbclone/lib/new_connect.php
on line
88
Deprecated
: Function eregi() is deprecated in
/var/www/thorendal.dk/public_html/bbclone/lib/new_connect.php
on line
88
Deprecated
: Function eregi() is deprecated in
/var/www/thorendal.dk/public_html/bbclone/lib/new_connect.php
on line
88
Deprecated
: Function eregi() is deprecated in
/var/www/thorendal.dk/public_html/bbclone/lib/new_connect.php
on line
88
Deprecated
: Function eregi() is deprecated in
/var/www/thorendal.dk/public_html/bbclone/lib/new_connect.php
on line
88
Deprecated
: Function eregi() is deprecated in
/var/www/thorendal.dk/public_html/bbclone/lib/new_connect.php
on line
88
Deprecated
: Function eregi() is deprecated in
/var/www/thorendal.dk/public_html/bbclone/lib/new_connect.php
on line
88
Deprecated
: Function eregi() is deprecated in
/var/www/thorendal.dk/public_html/bbclone/lib/new_connect.php
on line
88
Deprecated
: Function eregi() is deprecated in
/var/www/thorendal.dk/public_html/bbclone/lib/new_connect.php
on line
88
Deprecated
: Function eregi() is deprecated in
/var/www/thorendal.dk/public_html/bbclone/lib/new_connect.php
on line
88
Deprecated
: Function eregi() is deprecated in
/var/www/thorendal.dk/public_html/bbclone/lib/new_connect.php
on line
88
Deprecated
: Function eregi() is deprecated in
/var/www/thorendal.dk/public_html/bbclone/lib/new_connect.php
on line
88
Deprecated
: Function eregi() is deprecated in
/var/www/thorendal.dk/public_html/bbclone/lib/new_connect.php
on line
88
Deprecated
: Function eregi() is deprecated in
/var/www/thorendal.dk/public_html/bbclone/lib/new_connect.php
on line
88
Deprecated
: Function eregi() is deprecated in
/var/www/thorendal.dk/public_html/bbclone/lib/new_connect.php
on line
88
Deprecated
: Function eregi() is deprecated in
/var/www/thorendal.dk/public_html/bbclone/lib/new_connect.php
on line
88
Deprecated
: Function eregi() is deprecated in
/var/www/thorendal.dk/public_html/bbclone/lib/new_connect.php
on line
88
Deprecated
: Function eregi() is deprecated in
/var/www/thorendal.dk/public_html/bbclone/lib/new_connect.php
on line
88
Deprecated
: Function eregi() is deprecated in
/var/www/thorendal.dk/public_html/bbclone/lib/new_connect.php
on line
88
Deprecated
: Function eregi() is deprecated in
/var/www/thorendal.dk/public_html/bbclone/lib/new_connect.php
on line
88
Deprecated
: Function eregi() is deprecated in
/var/www/thorendal.dk/public_html/bbclone/lib/new_connect.php
on line
88
Deprecated
: Function eregi() is deprecated in
/var/www/thorendal.dk/public_html/bbclone/lib/new_connect.php
on line
88
Deprecated
: Function eregi() is deprecated in
/var/www/thorendal.dk/public_html/bbclone/lib/new_connect.php
on line
88
Deprecated
: Function eregi() is deprecated in
/var/www/thorendal.dk/public_html/bbclone/lib/new_connect.php
on line
88
Deprecated
: Function eregi() is deprecated in
/var/www/thorendal.dk/public_html/bbclone/lib/new_connect.php
on line
88
Deprecated
: Function eregi() is deprecated in
/var/www/thorendal.dk/public_html/bbclone/lib/new_connect.php
on line
88
Deprecated
: Function eregi() is deprecated in
/var/www/thorendal.dk/public_html/bbclone/lib/new_connect.php
on line
88
Deprecated
: Function eregi() is deprecated in
/var/www/thorendal.dk/public_html/bbclone/lib/new_connect.php
on line
88
Deprecated
: Function eregi() is deprecated in
/var/www/thorendal.dk/public_html/bbclone/lib/new_connect.php
on line
88
Deprecated
: Function eregi() is deprecated in
/var/www/thorendal.dk/public_html/bbclone/lib/new_connect.php
on line
88
Deprecated
: Function eregi() is deprecated in
/var/www/thorendal.dk/public_html/bbclone/lib/new_connect.php
on line
88
Deprecated
: Function eregi() is deprecated in
/var/www/thorendal.dk/public_html/bbclone/lib/new_connect.php
on line
88
Deprecated
: Function eregi() is deprecated in
/var/www/thorendal.dk/public_html/bbclone/lib/new_connect.php
on line
88
Deprecated
: Function eregi() is deprecated in
/var/www/thorendal.dk/public_html/bbclone/lib/new_connect.php
on line
88
Deprecated
: Function eregi() is deprecated in
/var/www/thorendal.dk/public_html/bbclone/lib/new_connect.php
on line
88
Deprecated
: Function eregi() is deprecated in
/var/www/thorendal.dk/public_html/bbclone/lib/new_connect.php
on line
88
Deprecated
: Function eregi() is deprecated in
/var/www/thorendal.dk/public_html/bbclone/lib/new_connect.php
on line
88
Deprecated
: Function eregi() is deprecated in
/var/www/thorendal.dk/public_html/bbclone/lib/new_connect.php
on line
88
Deprecated
: Function eregi() is deprecated in
/var/www/thorendal.dk/public_html/bbclone/lib/new_connect.php
on line
88
Deprecated
: Function eregi() is deprecated in
/var/www/thorendal.dk/public_html/bbclone/lib/new_connect.php
on line
88
Deprecated
: Function eregi() is deprecated in
/var/www/thorendal.dk/public_html/bbclone/lib/new_connect.php
on line
88
Deprecated
: Function eregi() is deprecated in
/var/www/thorendal.dk/public_html/bbclone/lib/new_connect.php
on line
88
Deprecated
: Function eregi() is deprecated in
/var/www/thorendal.dk/public_html/bbclone/lib/new_connect.php
on line
88
Deprecated
: Function eregi() is deprecated in
/var/www/thorendal.dk/public_html/bbclone/lib/new_connect.php
on line
88
Deprecated
: Function eregi() is deprecated in
/var/www/thorendal.dk/public_html/bbclone/lib/new_connect.php
on line
88
Deprecated
: Function eregi() is deprecated in
/var/www/thorendal.dk/public_html/bbclone/lib/new_connect.php
on line
88
Deprecated
: Function eregi() is deprecated in
/var/www/thorendal.dk/public_html/bbclone/lib/new_connect.php
on line
88
Deprecated
: Function eregi() is deprecated in
/var/www/thorendal.dk/public_html/bbclone/lib/new_connect.php
on line
88
Deprecated
: Function eregi() is deprecated in
/var/www/thorendal.dk/public_html/bbclone/lib/new_connect.php
on line
88
Deprecated
: Function eregi() is deprecated in
/var/www/thorendal.dk/public_html/bbclone/lib/new_connect.php
on line
88
Deprecated
: Function eregi() is deprecated in
/var/www/thorendal.dk/public_html/bbclone/lib/new_connect.php
on line
88
Deprecated
: Function eregi() is deprecated in
/var/www/thorendal.dk/public_html/bbclone/lib/new_connect.php
on line
88
Deprecated
: Function eregi() is deprecated in
/var/www/thorendal.dk/public_html/bbclone/lib/new_connect.php
on line
88
Deprecated
: Function eregi() is deprecated in
/var/www/thorendal.dk/public_html/bbclone/lib/new_connect.php
on line
88
Deprecated
: Function eregi() is deprecated in
/var/www/thorendal.dk/public_html/bbclone/lib/new_connect.php
on line
88
Deprecated
: Function eregi() is deprecated in
/var/www/thorendal.dk/public_html/bbclone/lib/new_connect.php
on line
88
Deprecated
: Function eregi() is deprecated in
/var/www/thorendal.dk/public_html/bbclone/lib/new_connect.php
on line
88
Deprecated
: Function eregi() is deprecated in
/var/www/thorendal.dk/public_html/bbclone/lib/new_connect.php
on line
88
Deprecated
: Function eregi() is deprecated in
/var/www/thorendal.dk/public_html/bbclone/lib/new_connect.php
on line
88
Deprecated
: Function eregi() is deprecated in
/var/www/thorendal.dk/public_html/bbclone/lib/new_connect.php
on line
88
Deprecated
: Function eregi() is deprecated in
/var/www/thorendal.dk/public_html/bbclone/lib/new_connect.php
on line
88
Deprecated
: Function eregi() is deprecated in
/var/www/thorendal.dk/public_html/bbclone/lib/new_connect.php
on line
88
Deprecated
: Function eregi() is deprecated in
/var/www/thorendal.dk/public_html/bbclone/lib/new_connect.php
on line
88
April 14, 2006
Deprecated
: preg_replace() [
function.preg-replace
]: The /e modifier is deprecated, use preg_replace_callback instead in
/var/www/thorendal.dk/public_html/wp-includes/functions-formatting.php
on line
75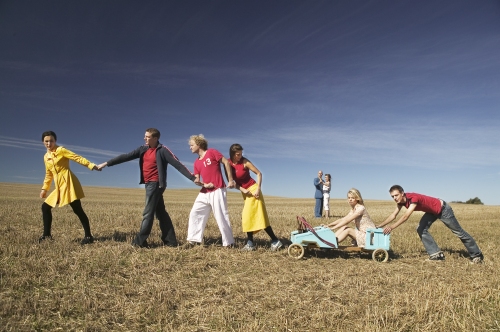 Hey forgot to tell about the Under Byen concert I went to last weekend. It was fantastic!
They seem to have changed style a little bit and this concert was definetly different and less quiet than what I have seen and heard from them before. I must admit I have not bought their new album yet, but this concert really convinced me, that it is a "must have".
Had a fun night out with Catharina, Trine, and Malene. Thanks a lot!
Over and out!
Leave a Comment