Deprecated
: Assigning the return value of new by reference is deprecated in
/var/www/thorendal.dk/public_html/bbclone/lib/io.php
on line
151
Strict Standards
: Only variables should be assigned by reference in
/var/www/thorendal.dk/public_html/bbclone/lib/io.php
on line
154
Deprecated
: Function eregi() is deprecated in
/var/www/thorendal.dk/public_html/bbclone/lib/new_connect.php
on line
88
Deprecated
: Function eregi() is deprecated in
/var/www/thorendal.dk/public_html/bbclone/lib/new_connect.php
on line
88
Deprecated
: Function eregi() is deprecated in
/var/www/thorendal.dk/public_html/bbclone/lib/new_connect.php
on line
88
Deprecated
: Function eregi() is deprecated in
/var/www/thorendal.dk/public_html/bbclone/lib/new_connect.php
on line
88
Deprecated
: Function eregi() is deprecated in
/var/www/thorendal.dk/public_html/bbclone/lib/new_connect.php
on line
88
Deprecated
: Function eregi() is deprecated in
/var/www/thorendal.dk/public_html/bbclone/lib/new_connect.php
on line
88
Deprecated
: Function eregi() is deprecated in
/var/www/thorendal.dk/public_html/bbclone/lib/new_connect.php
on line
88
Deprecated
: Function eregi() is deprecated in
/var/www/thorendal.dk/public_html/bbclone/lib/new_connect.php
on line
88
Deprecated
: Function eregi() is deprecated in
/var/www/thorendal.dk/public_html/bbclone/lib/new_connect.php
on line
88
Deprecated
: Function eregi() is deprecated in
/var/www/thorendal.dk/public_html/bbclone/lib/new_connect.php
on line
88
Deprecated
: Function eregi() is deprecated in
/var/www/thorendal.dk/public_html/bbclone/lib/new_connect.php
on line
88
Deprecated
: Function eregi() is deprecated in
/var/www/thorendal.dk/public_html/bbclone/lib/new_connect.php
on line
88
Deprecated
: Function eregi() is deprecated in
/var/www/thorendal.dk/public_html/bbclone/lib/new_connect.php
on line
88
Deprecated
: Function eregi() is deprecated in
/var/www/thorendal.dk/public_html/bbclone/lib/new_connect.php
on line
88
Deprecated
: Function eregi() is deprecated in
/var/www/thorendal.dk/public_html/bbclone/lib/new_connect.php
on line
88
Deprecated
: Function eregi() is deprecated in
/var/www/thorendal.dk/public_html/bbclone/lib/new_connect.php
on line
88
Deprecated
: Function eregi() is deprecated in
/var/www/thorendal.dk/public_html/bbclone/lib/new_connect.php
on line
88
Deprecated
: Function eregi() is deprecated in
/var/www/thorendal.dk/public_html/bbclone/lib/new_connect.php
on line
88
Deprecated
: Function eregi() is deprecated in
/var/www/thorendal.dk/public_html/bbclone/lib/new_connect.php
on line
88
Deprecated
: Function eregi() is deprecated in
/var/www/thorendal.dk/public_html/bbclone/lib/new_connect.php
on line
88
Deprecated
: Function eregi() is deprecated in
/var/www/thorendal.dk/public_html/bbclone/lib/new_connect.php
on line
88
Deprecated
: Function eregi() is deprecated in
/var/www/thorendal.dk/public_html/bbclone/lib/new_connect.php
on line
88
Deprecated
: Function eregi() is deprecated in
/var/www/thorendal.dk/public_html/bbclone/lib/new_connect.php
on line
88
Deprecated
: Function eregi() is deprecated in
/var/www/thorendal.dk/public_html/bbclone/lib/new_connect.php
on line
88
Deprecated
: Function eregi() is deprecated in
/var/www/thorendal.dk/public_html/bbclone/lib/new_connect.php
on line
88
Deprecated
: Function eregi() is deprecated in
/var/www/thorendal.dk/public_html/bbclone/lib/new_connect.php
on line
88
Deprecated
: Function eregi() is deprecated in
/var/www/thorendal.dk/public_html/bbclone/lib/new_connect.php
on line
88
Deprecated
: Function eregi() is deprecated in
/var/www/thorendal.dk/public_html/bbclone/lib/new_connect.php
on line
88
Deprecated
: Function eregi() is deprecated in
/var/www/thorendal.dk/public_html/bbclone/lib/new_connect.php
on line
88
Deprecated
: Function eregi() is deprecated in
/var/www/thorendal.dk/public_html/bbclone/lib/new_connect.php
on line
88
Deprecated
: Function eregi() is deprecated in
/var/www/thorendal.dk/public_html/bbclone/lib/new_connect.php
on line
88
Deprecated
: Function eregi() is deprecated in
/var/www/thorendal.dk/public_html/bbclone/lib/new_connect.php
on line
88
Deprecated
: Function eregi() is deprecated in
/var/www/thorendal.dk/public_html/bbclone/lib/new_connect.php
on line
88
Deprecated
: Function eregi() is deprecated in
/var/www/thorendal.dk/public_html/bbclone/lib/new_connect.php
on line
88
Deprecated
: Function eregi() is deprecated in
/var/www/thorendal.dk/public_html/bbclone/lib/new_connect.php
on line
88
Deprecated
: Function eregi() is deprecated in
/var/www/thorendal.dk/public_html/bbclone/lib/new_connect.php
on line
88
Deprecated
: Function eregi() is deprecated in
/var/www/thorendal.dk/public_html/bbclone/lib/new_connect.php
on line
88
Deprecated
: Function eregi() is deprecated in
/var/www/thorendal.dk/public_html/bbclone/lib/new_connect.php
on line
88
Deprecated
: Function eregi() is deprecated in
/var/www/thorendal.dk/public_html/bbclone/lib/new_connect.php
on line
88
Deprecated
: Function eregi() is deprecated in
/var/www/thorendal.dk/public_html/bbclone/lib/new_connect.php
on line
88
Deprecated
: Function eregi() is deprecated in
/var/www/thorendal.dk/public_html/bbclone/lib/new_connect.php
on line
88
Deprecated
: Function eregi() is deprecated in
/var/www/thorendal.dk/public_html/bbclone/lib/new_connect.php
on line
88
Deprecated
: Function eregi() is deprecated in
/var/www/thorendal.dk/public_html/bbclone/lib/new_connect.php
on line
88
Deprecated
: Function eregi() is deprecated in
/var/www/thorendal.dk/public_html/bbclone/lib/new_connect.php
on line
88
Deprecated
: Function eregi() is deprecated in
/var/www/thorendal.dk/public_html/bbclone/lib/new_connect.php
on line
88
Deprecated
: Function eregi() is deprecated in
/var/www/thorendal.dk/public_html/bbclone/lib/new_connect.php
on line
88
Deprecated
: Function eregi() is deprecated in
/var/www/thorendal.dk/public_html/bbclone/lib/new_connect.php
on line
88
Deprecated
: Function eregi() is deprecated in
/var/www/thorendal.dk/public_html/bbclone/lib/new_connect.php
on line
88
Deprecated
: Function eregi() is deprecated in
/var/www/thorendal.dk/public_html/bbclone/lib/new_connect.php
on line
88
Deprecated
: Function eregi() is deprecated in
/var/www/thorendal.dk/public_html/bbclone/lib/new_connect.php
on line
88
Deprecated
: Function eregi() is deprecated in
/var/www/thorendal.dk/public_html/bbclone/lib/new_connect.php
on line
88
Deprecated
: Function eregi() is deprecated in
/var/www/thorendal.dk/public_html/bbclone/lib/new_connect.php
on line
88
Deprecated
: Function eregi() is deprecated in
/var/www/thorendal.dk/public_html/bbclone/lib/new_connect.php
on line
88
Deprecated
: Function eregi() is deprecated in
/var/www/thorendal.dk/public_html/bbclone/lib/new_connect.php
on line
88
Deprecated
: Function eregi() is deprecated in
/var/www/thorendal.dk/public_html/bbclone/lib/new_connect.php
on line
88
Deprecated
: Function eregi() is deprecated in
/var/www/thorendal.dk/public_html/bbclone/lib/new_connect.php
on line
88
Deprecated
: Function eregi() is deprecated in
/var/www/thorendal.dk/public_html/bbclone/lib/new_connect.php
on line
88
Deprecated
: Function eregi() is deprecated in
/var/www/thorendal.dk/public_html/bbclone/lib/new_connect.php
on line
88
Deprecated
: Function eregi() is deprecated in
/var/www/thorendal.dk/public_html/bbclone/lib/new_connect.php
on line
88
Deprecated
: Function eregi() is deprecated in
/var/www/thorendal.dk/public_html/bbclone/lib/new_connect.php
on line
88
Deprecated
: Function eregi() is deprecated in
/var/www/thorendal.dk/public_html/bbclone/lib/new_connect.php
on line
88
Deprecated
: Function eregi() is deprecated in
/var/www/thorendal.dk/public_html/bbclone/lib/new_connect.php
on line
88
Deprecated
: Function eregi() is deprecated in
/var/www/thorendal.dk/public_html/bbclone/lib/new_connect.php
on line
88
Deprecated
: Function eregi() is deprecated in
/var/www/thorendal.dk/public_html/bbclone/lib/new_connect.php
on line
88
Deprecated
: Function eregi() is deprecated in
/var/www/thorendal.dk/public_html/bbclone/lib/new_connect.php
on line
88
Deprecated
: Function eregi() is deprecated in
/var/www/thorendal.dk/public_html/bbclone/lib/new_connect.php
on line
88
Deprecated
: Function eregi() is deprecated in
/var/www/thorendal.dk/public_html/bbclone/lib/new_connect.php
on line
88
Deprecated
: Function eregi() is deprecated in
/var/www/thorendal.dk/public_html/bbclone/lib/new_connect.php
on line
88
Deprecated
: Function eregi() is deprecated in
/var/www/thorendal.dk/public_html/bbclone/lib/new_connect.php
on line
88
Deprecated
: Function eregi() is deprecated in
/var/www/thorendal.dk/public_html/bbclone/lib/new_connect.php
on line
88
Deprecated
: Function eregi() is deprecated in
/var/www/thorendal.dk/public_html/bbclone/lib/new_connect.php
on line
88
Deprecated
: Function eregi() is deprecated in
/var/www/thorendal.dk/public_html/bbclone/lib/new_connect.php
on line
88
Deprecated
: Function eregi() is deprecated in
/var/www/thorendal.dk/public_html/bbclone/lib/new_connect.php
on line
88
Deprecated
: Function eregi() is deprecated in
/var/www/thorendal.dk/public_html/bbclone/lib/new_connect.php
on line
88
Deprecated
: Function eregi() is deprecated in
/var/www/thorendal.dk/public_html/bbclone/lib/new_connect.php
on line
88
Deprecated
: Function eregi() is deprecated in
/var/www/thorendal.dk/public_html/bbclone/lib/new_connect.php
on line
88
Deprecated
: Function eregi() is deprecated in
/var/www/thorendal.dk/public_html/bbclone/lib/new_connect.php
on line
88
Deprecated
: Function eregi() is deprecated in
/var/www/thorendal.dk/public_html/bbclone/lib/new_connect.php
on line
88
Deprecated
: Function eregi() is deprecated in
/var/www/thorendal.dk/public_html/bbclone/lib/new_connect.php
on line
88
Deprecated
: Function eregi() is deprecated in
/var/www/thorendal.dk/public_html/bbclone/lib/new_connect.php
on line
88
Deprecated
: Function eregi() is deprecated in
/var/www/thorendal.dk/public_html/bbclone/lib/new_connect.php
on line
88
Deprecated
: Function eregi() is deprecated in
/var/www/thorendal.dk/public_html/bbclone/lib/new_connect.php
on line
88
Deprecated
: Function eregi() is deprecated in
/var/www/thorendal.dk/public_html/bbclone/lib/new_connect.php
on line
88
Deprecated
: Function eregi() is deprecated in
/var/www/thorendal.dk/public_html/bbclone/lib/new_connect.php
on line
88
Deprecated
: Function eregi() is deprecated in
/var/www/thorendal.dk/public_html/bbclone/lib/new_connect.php
on line
88
Deprecated
: Function eregi() is deprecated in
/var/www/thorendal.dk/public_html/bbclone/lib/new_connect.php
on line
88
Deprecated
: Function eregi() is deprecated in
/var/www/thorendal.dk/public_html/bbclone/lib/new_connect.php
on line
88
Deprecated
: Function eregi() is deprecated in
/var/www/thorendal.dk/public_html/bbclone/lib/new_connect.php
on line
88
Deprecated
: Function eregi() is deprecated in
/var/www/thorendal.dk/public_html/bbclone/lib/new_connect.php
on line
88
Deprecated
: Function eregi() is deprecated in
/var/www/thorendal.dk/public_html/bbclone/lib/new_connect.php
on line
88
Deprecated
: Function eregi() is deprecated in
/var/www/thorendal.dk/public_html/bbclone/lib/new_connect.php
on line
88
Deprecated
: Function eregi() is deprecated in
/var/www/thorendal.dk/public_html/bbclone/lib/new_connect.php
on line
88
Deprecated
: Function eregi() is deprecated in
/var/www/thorendal.dk/public_html/bbclone/lib/new_connect.php
on line
88
Deprecated
: Function eregi() is deprecated in
/var/www/thorendal.dk/public_html/bbclone/lib/new_connect.php
on line
88
Deprecated
: Function eregi() is deprecated in
/var/www/thorendal.dk/public_html/bbclone/lib/new_connect.php
on line
88
Deprecated
: Function eregi() is deprecated in
/var/www/thorendal.dk/public_html/bbclone/lib/new_connect.php
on line
88
Deprecated
: Function eregi() is deprecated in
/var/www/thorendal.dk/public_html/bbclone/lib/new_connect.php
on line
88
Deprecated
: Function eregi() is deprecated in
/var/www/thorendal.dk/public_html/bbclone/lib/new_connect.php
on line
88
Deprecated
: Function eregi() is deprecated in
/var/www/thorendal.dk/public_html/bbclone/lib/new_connect.php
on line
88
Deprecated
: Function eregi() is deprecated in
/var/www/thorendal.dk/public_html/bbclone/lib/new_connect.php
on line
88
Deprecated
: Function eregi() is deprecated in
/var/www/thorendal.dk/public_html/bbclone/lib/new_connect.php
on line
88
Deprecated
: Function eregi() is deprecated in
/var/www/thorendal.dk/public_html/bbclone/lib/new_connect.php
on line
88
Deprecated
: Function eregi() is deprecated in
/var/www/thorendal.dk/public_html/bbclone/lib/new_connect.php
on line
88
Deprecated
: Function eregi() is deprecated in
/var/www/thorendal.dk/public_html/bbclone/lib/new_connect.php
on line
88
Deprecated
: Function eregi() is deprecated in
/var/www/thorendal.dk/public_html/bbclone/lib/new_connect.php
on line
88
Deprecated
: Function eregi() is deprecated in
/var/www/thorendal.dk/public_html/bbclone/lib/new_connect.php
on line
88
Deprecated
: Function eregi() is deprecated in
/var/www/thorendal.dk/public_html/bbclone/lib/new_connect.php
on line
88
Deprecated
: Function eregi() is deprecated in
/var/www/thorendal.dk/public_html/bbclone/lib/new_connect.php
on line
88
Deprecated
: Function eregi() is deprecated in
/var/www/thorendal.dk/public_html/bbclone/lib/new_connect.php
on line
88
Deprecated
: Function eregi() is deprecated in
/var/www/thorendal.dk/public_html/bbclone/lib/new_connect.php
on line
88
Deprecated
: Function eregi() is deprecated in
/var/www/thorendal.dk/public_html/bbclone/lib/new_connect.php
on line
88
Deprecated
: Function eregi() is deprecated in
/var/www/thorendal.dk/public_html/bbclone/lib/new_connect.php
on line
88
Deprecated
: Function eregi() is deprecated in
/var/www/thorendal.dk/public_html/bbclone/lib/new_connect.php
on line
88
Deprecated
: Function eregi() is deprecated in
/var/www/thorendal.dk/public_html/bbclone/lib/new_connect.php
on line
88
Deprecated
: Function eregi() is deprecated in
/var/www/thorendal.dk/public_html/bbclone/lib/new_connect.php
on line
88
Deprecated
: Function eregi() is deprecated in
/var/www/thorendal.dk/public_html/bbclone/lib/new_connect.php
on line
88
Deprecated
: Function eregi() is deprecated in
/var/www/thorendal.dk/public_html/bbclone/lib/new_connect.php
on line
88
Deprecated
: Function eregi() is deprecated in
/var/www/thorendal.dk/public_html/bbclone/lib/new_connect.php
on line
88
Deprecated
: Function eregi() is deprecated in
/var/www/thorendal.dk/public_html/bbclone/lib/new_connect.php
on line
88
Deprecated
: Function eregi() is deprecated in
/var/www/thorendal.dk/public_html/bbclone/lib/new_connect.php
on line
88
Deprecated
: Function eregi() is deprecated in
/var/www/thorendal.dk/public_html/bbclone/lib/new_connect.php
on line
88
Deprecated
: Function eregi() is deprecated in
/var/www/thorendal.dk/public_html/bbclone/lib/new_connect.php
on line
88
Deprecated
: Function eregi() is deprecated in
/var/www/thorendal.dk/public_html/bbclone/lib/new_connect.php
on line
88
Deprecated
: Function eregi() is deprecated in
/var/www/thorendal.dk/public_html/bbclone/lib/new_connect.php
on line
88
Deprecated
: Function eregi() is deprecated in
/var/www/thorendal.dk/public_html/bbclone/lib/new_connect.php
on line
88
Deprecated
: Function eregi() is deprecated in
/var/www/thorendal.dk/public_html/bbclone/lib/new_connect.php
on line
88
Deprecated
: Function eregi() is deprecated in
/var/www/thorendal.dk/public_html/bbclone/lib/new_connect.php
on line
88
Deprecated
: Function eregi() is deprecated in
/var/www/thorendal.dk/public_html/bbclone/lib/new_connect.php
on line
88
Deprecated
: Function eregi() is deprecated in
/var/www/thorendal.dk/public_html/bbclone/lib/new_connect.php
on line
88
Deprecated
: Function eregi() is deprecated in
/var/www/thorendal.dk/public_html/bbclone/lib/new_connect.php
on line
88
Deprecated
: Function eregi() is deprecated in
/var/www/thorendal.dk/public_html/bbclone/lib/new_connect.php
on line
88
Deprecated
: Function eregi() is deprecated in
/var/www/thorendal.dk/public_html/bbclone/lib/new_connect.php
on line
88
Deprecated
: Function eregi() is deprecated in
/var/www/thorendal.dk/public_html/bbclone/lib/new_connect.php
on line
88
Deprecated
: Function eregi() is deprecated in
/var/www/thorendal.dk/public_html/bbclone/lib/new_connect.php
on line
88
Deprecated
: Function eregi() is deprecated in
/var/www/thorendal.dk/public_html/bbclone/lib/new_connect.php
on line
88
Deprecated
: Function eregi() is deprecated in
/var/www/thorendal.dk/public_html/bbclone/lib/new_connect.php
on line
88
Deprecated
: Function eregi() is deprecated in
/var/www/thorendal.dk/public_html/bbclone/lib/new_connect.php
on line
88
Deprecated
: Function eregi() is deprecated in
/var/www/thorendal.dk/public_html/bbclone/lib/new_connect.php
on line
88
Deprecated
: Function eregi() is deprecated in
/var/www/thorendal.dk/public_html/bbclone/lib/new_connect.php
on line
88
Deprecated
: Function eregi() is deprecated in
/var/www/thorendal.dk/public_html/bbclone/lib/new_connect.php
on line
88
Deprecated
: Function eregi() is deprecated in
/var/www/thorendal.dk/public_html/bbclone/lib/new_connect.php
on line
88
Deprecated
: Function eregi() is deprecated in
/var/www/thorendal.dk/public_html/bbclone/lib/new_connect.php
on line
88
Deprecated
: Function eregi() is deprecated in
/var/www/thorendal.dk/public_html/bbclone/lib/new_connect.php
on line
88
Deprecated
: Function eregi() is deprecated in
/var/www/thorendal.dk/public_html/bbclone/lib/new_connect.php
on line
88
Deprecated
: Function eregi() is deprecated in
/var/www/thorendal.dk/public_html/bbclone/lib/new_connect.php
on line
88
Deprecated
: Function eregi() is deprecated in
/var/www/thorendal.dk/public_html/bbclone/lib/new_connect.php
on line
88
Deprecated
: Function eregi() is deprecated in
/var/www/thorendal.dk/public_html/bbclone/lib/new_connect.php
on line
88
Deprecated
: Function eregi() is deprecated in
/var/www/thorendal.dk/public_html/bbclone/lib/new_connect.php
on line
88
Deprecated
: Function eregi() is deprecated in
/var/www/thorendal.dk/public_html/bbclone/lib/new_connect.php
on line
88
Deprecated
: Function eregi() is deprecated in
/var/www/thorendal.dk/public_html/bbclone/lib/new_connect.php
on line
88
Deprecated
: Function eregi() is deprecated in
/var/www/thorendal.dk/public_html/bbclone/lib/new_connect.php
on line
88
Deprecated
: Function eregi() is deprecated in
/var/www/thorendal.dk/public_html/bbclone/lib/new_connect.php
on line
88
Deprecated
: Function eregi() is deprecated in
/var/www/thorendal.dk/public_html/bbclone/lib/new_connect.php
on line
88
Deprecated
: Function eregi() is deprecated in
/var/www/thorendal.dk/public_html/bbclone/lib/new_connect.php
on line
88
Deprecated
: Function eregi() is deprecated in
/var/www/thorendal.dk/public_html/bbclone/lib/new_connect.php
on line
88
Deprecated
: Function eregi() is deprecated in
/var/www/thorendal.dk/public_html/bbclone/lib/new_connect.php
on line
88
Deprecated
: Function eregi() is deprecated in
/var/www/thorendal.dk/public_html/bbclone/lib/new_connect.php
on line
88
Deprecated
: Function eregi() is deprecated in
/var/www/thorendal.dk/public_html/bbclone/lib/new_connect.php
on line
88
Deprecated
: Function eregi() is deprecated in
/var/www/thorendal.dk/public_html/bbclone/lib/new_connect.php
on line
88
Deprecated
: Function eregi() is deprecated in
/var/www/thorendal.dk/public_html/bbclone/lib/new_connect.php
on line
88
Deprecated
: Function eregi() is deprecated in
/var/www/thorendal.dk/public_html/bbclone/lib/new_connect.php
on line
88
Deprecated
: Function eregi() is deprecated in
/var/www/thorendal.dk/public_html/bbclone/lib/new_connect.php
on line
88
Deprecated
: Function eregi() is deprecated in
/var/www/thorendal.dk/public_html/bbclone/lib/new_connect.php
on line
88
Deprecated
: Function eregi() is deprecated in
/var/www/thorendal.dk/public_html/bbclone/lib/new_connect.php
on line
88
Deprecated
: Function eregi() is deprecated in
/var/www/thorendal.dk/public_html/bbclone/lib/new_connect.php
on line
88
Deprecated
: Function eregi() is deprecated in
/var/www/thorendal.dk/public_html/bbclone/lib/new_connect.php
on line
88
Deprecated
: Function eregi() is deprecated in
/var/www/thorendal.dk/public_html/bbclone/lib/new_connect.php
on line
88
Deprecated
: Function eregi() is deprecated in
/var/www/thorendal.dk/public_html/bbclone/lib/new_connect.php
on line
88
Deprecated
: Function eregi() is deprecated in
/var/www/thorendal.dk/public_html/bbclone/lib/new_connect.php
on line
88
Deprecated
: Function eregi() is deprecated in
/var/www/thorendal.dk/public_html/bbclone/lib/new_connect.php
on line
88
Deprecated
: Function eregi() is deprecated in
/var/www/thorendal.dk/public_html/bbclone/lib/new_connect.php
on line
88
Deprecated
: Function eregi() is deprecated in
/var/www/thorendal.dk/public_html/bbclone/lib/new_connect.php
on line
88
Deprecated
: Function eregi() is deprecated in
/var/www/thorendal.dk/public_html/bbclone/lib/new_connect.php
on line
88
Deprecated
: Function eregi() is deprecated in
/var/www/thorendal.dk/public_html/bbclone/lib/new_connect.php
on line
88
Deprecated
: Function eregi() is deprecated in
/var/www/thorendal.dk/public_html/bbclone/lib/new_connect.php
on line
88
Deprecated
: Function eregi() is deprecated in
/var/www/thorendal.dk/public_html/bbclone/lib/new_connect.php
on line
88
Deprecated
: Function eregi() is deprecated in
/var/www/thorendal.dk/public_html/bbclone/lib/new_connect.php
on line
88
Deprecated
: Function eregi() is deprecated in
/var/www/thorendal.dk/public_html/bbclone/lib/new_connect.php
on line
88
Deprecated
: Function eregi() is deprecated in
/var/www/thorendal.dk/public_html/bbclone/lib/new_connect.php
on line
88
Deprecated
: Function eregi() is deprecated in
/var/www/thorendal.dk/public_html/bbclone/lib/new_connect.php
on line
88
Deprecated
: Function eregi() is deprecated in
/var/www/thorendal.dk/public_html/bbclone/lib/new_connect.php
on line
88
Deprecated
: Function eregi() is deprecated in
/var/www/thorendal.dk/public_html/bbclone/lib/new_connect.php
on line
88
Deprecated
: Function eregi() is deprecated in
/var/www/thorendal.dk/public_html/bbclone/lib/new_connect.php
on line
88
Deprecated
: Function eregi() is deprecated in
/var/www/thorendal.dk/public_html/bbclone/lib/new_connect.php
on line
88
Deprecated
: Function eregi() is deprecated in
/var/www/thorendal.dk/public_html/bbclone/lib/new_connect.php
on line
88
Deprecated
: Function eregi() is deprecated in
/var/www/thorendal.dk/public_html/bbclone/lib/new_connect.php
on line
88
Deprecated
: Function eregi() is deprecated in
/var/www/thorendal.dk/public_html/bbclone/lib/new_connect.php
on line
88
Deprecated
: Function eregi() is deprecated in
/var/www/thorendal.dk/public_html/bbclone/lib/new_connect.php
on line
88
Deprecated
: Function eregi() is deprecated in
/var/www/thorendal.dk/public_html/bbclone/lib/new_connect.php
on line
88
Deprecated
: Function eregi() is deprecated in
/var/www/thorendal.dk/public_html/bbclone/lib/new_connect.php
on line
88
Deprecated
: Function eregi() is deprecated in
/var/www/thorendal.dk/public_html/bbclone/lib/new_connect.php
on line
88
Deprecated
: Function eregi() is deprecated in
/var/www/thorendal.dk/public_html/bbclone/lib/new_connect.php
on line
88
Deprecated
: Function eregi() is deprecated in
/var/www/thorendal.dk/public_html/bbclone/lib/new_connect.php
on line
88
Deprecated
: Function eregi() is deprecated in
/var/www/thorendal.dk/public_html/bbclone/lib/new_connect.php
on line
88
Deprecated
: Function eregi() is deprecated in
/var/www/thorendal.dk/public_html/bbclone/lib/new_connect.php
on line
88
Deprecated
: Function eregi() is deprecated in
/var/www/thorendal.dk/public_html/bbclone/lib/new_connect.php
on line
88
Deprecated
: Function eregi() is deprecated in
/var/www/thorendal.dk/public_html/bbclone/lib/new_connect.php
on line
88
Deprecated
: Function eregi() is deprecated in
/var/www/thorendal.dk/public_html/bbclone/lib/new_connect.php
on line
88
Deprecated
: Function eregi() is deprecated in
/var/www/thorendal.dk/public_html/bbclone/lib/new_connect.php
on line
88
Deprecated
: Function eregi() is deprecated in
/var/www/thorendal.dk/public_html/bbclone/lib/new_connect.php
on line
88
Deprecated
: Function eregi() is deprecated in
/var/www/thorendal.dk/public_html/bbclone/lib/new_connect.php
on line
88
Deprecated
: Function eregi() is deprecated in
/var/www/thorendal.dk/public_html/bbclone/lib/new_connect.php
on line
88
Deprecated
: Function eregi() is deprecated in
/var/www/thorendal.dk/public_html/bbclone/lib/new_connect.php
on line
88
Deprecated
: Function eregi() is deprecated in
/var/www/thorendal.dk/public_html/bbclone/lib/new_connect.php
on line
88
Deprecated
: Function eregi() is deprecated in
/var/www/thorendal.dk/public_html/bbclone/lib/new_connect.php
on line
88
Deprecated
: Function eregi() is deprecated in
/var/www/thorendal.dk/public_html/bbclone/lib/new_connect.php
on line
88
Deprecated
: Function eregi() is deprecated in
/var/www/thorendal.dk/public_html/bbclone/lib/new_connect.php
on line
88
Deprecated
: Function eregi() is deprecated in
/var/www/thorendal.dk/public_html/bbclone/lib/new_connect.php
on line
88
Deprecated
: Function eregi() is deprecated in
/var/www/thorendal.dk/public_html/bbclone/lib/new_connect.php
on line
88
Deprecated
: Function eregi() is deprecated in
/var/www/thorendal.dk/public_html/bbclone/lib/new_connect.php
on line
88
Deprecated
: Function eregi() is deprecated in
/var/www/thorendal.dk/public_html/bbclone/lib/new_connect.php
on line
88
Deprecated
: Function eregi() is deprecated in
/var/www/thorendal.dk/public_html/bbclone/lib/new_connect.php
on line
88
Deprecated
: Function eregi() is deprecated in
/var/www/thorendal.dk/public_html/bbclone/lib/new_connect.php
on line
88
Deprecated
: Function eregi() is deprecated in
/var/www/thorendal.dk/public_html/bbclone/lib/new_connect.php
on line
88
Deprecated
: Function eregi() is deprecated in
/var/www/thorendal.dk/public_html/bbclone/lib/new_connect.php
on line
88
Deprecated
: Function eregi() is deprecated in
/var/www/thorendal.dk/public_html/bbclone/lib/new_connect.php
on line
88
Deprecated
: Function eregi() is deprecated in
/var/www/thorendal.dk/public_html/bbclone/lib/new_connect.php
on line
88
Deprecated
: Function eregi() is deprecated in
/var/www/thorendal.dk/public_html/bbclone/lib/new_connect.php
on line
88
Deprecated
: Function eregi() is deprecated in
/var/www/thorendal.dk/public_html/bbclone/lib/new_connect.php
on line
88
Deprecated
: Function eregi() is deprecated in
/var/www/thorendal.dk/public_html/bbclone/lib/new_connect.php
on line
88
Deprecated
: Function eregi() is deprecated in
/var/www/thorendal.dk/public_html/bbclone/lib/new_connect.php
on line
88
Deprecated
: Function eregi() is deprecated in
/var/www/thorendal.dk/public_html/bbclone/lib/new_connect.php
on line
88
Deprecated
: Function eregi() is deprecated in
/var/www/thorendal.dk/public_html/bbclone/lib/new_connect.php
on line
88
Deprecated
: Function eregi() is deprecated in
/var/www/thorendal.dk/public_html/bbclone/lib/new_connect.php
on line
88
Deprecated
: Function eregi() is deprecated in
/var/www/thorendal.dk/public_html/bbclone/lib/new_connect.php
on line
88
Deprecated
: Function eregi() is deprecated in
/var/www/thorendal.dk/public_html/bbclone/lib/new_connect.php
on line
88
Deprecated
: Function eregi() is deprecated in
/var/www/thorendal.dk/public_html/bbclone/lib/new_connect.php
on line
88
Deprecated
: Function eregi() is deprecated in
/var/www/thorendal.dk/public_html/bbclone/lib/new_connect.php
on line
88
Deprecated
: Function eregi() is deprecated in
/var/www/thorendal.dk/public_html/bbclone/lib/new_connect.php
on line
88
Deprecated
: Function eregi() is deprecated in
/var/www/thorendal.dk/public_html/bbclone/lib/new_connect.php
on line
88
Deprecated
: Function eregi() is deprecated in
/var/www/thorendal.dk/public_html/bbclone/lib/new_connect.php
on line
88
Deprecated
: Function eregi() is deprecated in
/var/www/thorendal.dk/public_html/bbclone/lib/new_connect.php
on line
88
Deprecated
: Function eregi() is deprecated in
/var/www/thorendal.dk/public_html/bbclone/lib/new_connect.php
on line
88
Deprecated
: Function eregi() is deprecated in
/var/www/thorendal.dk/public_html/bbclone/lib/new_connect.php
on line
88
Deprecated
: Function eregi() is deprecated in
/var/www/thorendal.dk/public_html/bbclone/lib/new_connect.php
on line
88
Deprecated
: Function eregi() is deprecated in
/var/www/thorendal.dk/public_html/bbclone/lib/new_connect.php
on line
88
Deprecated
: Function eregi() is deprecated in
/var/www/thorendal.dk/public_html/bbclone/lib/new_connect.php
on line
88
Deprecated
: Function eregi() is deprecated in
/var/www/thorendal.dk/public_html/bbclone/lib/new_connect.php
on line
88
Deprecated
: Function eregi() is deprecated in
/var/www/thorendal.dk/public_html/bbclone/lib/new_connect.php
on line
88
Deprecated
: Function eregi() is deprecated in
/var/www/thorendal.dk/public_html/bbclone/lib/new_connect.php
on line
88
Deprecated
: Function eregi() is deprecated in
/var/www/thorendal.dk/public_html/bbclone/lib/new_connect.php
on line
88
Deprecated
: Function eregi() is deprecated in
/var/www/thorendal.dk/public_html/bbclone/lib/new_connect.php
on line
88
Deprecated
: Function eregi() is deprecated in
/var/www/thorendal.dk/public_html/bbclone/lib/new_connect.php
on line
88
Deprecated
: Function eregi() is deprecated in
/var/www/thorendal.dk/public_html/bbclone/lib/new_connect.php
on line
88
Deprecated
: Function eregi() is deprecated in
/var/www/thorendal.dk/public_html/bbclone/lib/new_connect.php
on line
88
Deprecated
: Function eregi() is deprecated in
/var/www/thorendal.dk/public_html/bbclone/lib/new_connect.php
on line
88
Deprecated
: Function eregi() is deprecated in
/var/www/thorendal.dk/public_html/bbclone/lib/new_connect.php
on line
88
Deprecated
: Function eregi() is deprecated in
/var/www/thorendal.dk/public_html/bbclone/lib/new_connect.php
on line
88
Deprecated
: Function eregi() is deprecated in
/var/www/thorendal.dk/public_html/bbclone/lib/new_connect.php
on line
88
Deprecated
: Function eregi() is deprecated in
/var/www/thorendal.dk/public_html/bbclone/lib/new_connect.php
on line
88
Deprecated
: Function eregi() is deprecated in
/var/www/thorendal.dk/public_html/bbclone/lib/new_connect.php
on line
88
Deprecated
: Function eregi() is deprecated in
/var/www/thorendal.dk/public_html/bbclone/lib/new_connect.php
on line
88
Deprecated
: Function eregi() is deprecated in
/var/www/thorendal.dk/public_html/bbclone/lib/new_connect.php
on line
88
Deprecated
: Function eregi() is deprecated in
/var/www/thorendal.dk/public_html/bbclone/lib/new_connect.php
on line
88
Deprecated
: Function eregi() is deprecated in
/var/www/thorendal.dk/public_html/bbclone/lib/new_connect.php
on line
88
Deprecated
: Function eregi() is deprecated in
/var/www/thorendal.dk/public_html/bbclone/lib/new_connect.php
on line
88
Deprecated
: Function eregi() is deprecated in
/var/www/thorendal.dk/public_html/bbclone/lib/new_connect.php
on line
88
Deprecated
: Function eregi() is deprecated in
/var/www/thorendal.dk/public_html/bbclone/lib/new_connect.php
on line
88
Deprecated
: Function eregi() is deprecated in
/var/www/thorendal.dk/public_html/bbclone/lib/new_connect.php
on line
88
Deprecated
: Function eregi() is deprecated in
/var/www/thorendal.dk/public_html/bbclone/lib/new_connect.php
on line
88
Deprecated
: Function eregi() is deprecated in
/var/www/thorendal.dk/public_html/bbclone/lib/new_connect.php
on line
88
Deprecated
: Function eregi() is deprecated in
/var/www/thorendal.dk/public_html/bbclone/lib/new_connect.php
on line
88
Deprecated
: Function eregi() is deprecated in
/var/www/thorendal.dk/public_html/bbclone/lib/new_connect.php
on line
88
Deprecated
: Function eregi() is deprecated in
/var/www/thorendal.dk/public_html/bbclone/lib/new_connect.php
on line
88
Deprecated
: Function eregi() is deprecated in
/var/www/thorendal.dk/public_html/bbclone/lib/new_connect.php
on line
88
Deprecated
: Function eregi() is deprecated in
/var/www/thorendal.dk/public_html/bbclone/lib/new_connect.php
on line
88
Deprecated
: Function eregi() is deprecated in
/var/www/thorendal.dk/public_html/bbclone/lib/new_connect.php
on line
88
Deprecated
: Function eregi() is deprecated in
/var/www/thorendal.dk/public_html/bbclone/lib/new_connect.php
on line
88
Deprecated
: Function eregi() is deprecated in
/var/www/thorendal.dk/public_html/bbclone/lib/new_connect.php
on line
88
Deprecated
: Function eregi() is deprecated in
/var/www/thorendal.dk/public_html/bbclone/lib/new_connect.php
on line
88
Deprecated
: Function eregi() is deprecated in
/var/www/thorendal.dk/public_html/bbclone/lib/new_connect.php
on line
88
Deprecated
: Function eregi() is deprecated in
/var/www/thorendal.dk/public_html/bbclone/lib/new_connect.php
on line
88
Deprecated
: Function eregi() is deprecated in
/var/www/thorendal.dk/public_html/bbclone/lib/new_connect.php
on line
88
Deprecated
: Function eregi() is deprecated in
/var/www/thorendal.dk/public_html/bbclone/lib/new_connect.php
on line
88
Deprecated
: Function eregi() is deprecated in
/var/www/thorendal.dk/public_html/bbclone/lib/new_connect.php
on line
88
Deprecated
: Function eregi() is deprecated in
/var/www/thorendal.dk/public_html/bbclone/lib/new_connect.php
on line
88
Deprecated
: Function eregi() is deprecated in
/var/www/thorendal.dk/public_html/bbclone/lib/new_connect.php
on line
88
Deprecated
: Function eregi() is deprecated in
/var/www/thorendal.dk/public_html/bbclone/lib/new_connect.php
on line
88
Deprecated
: Function eregi() is deprecated in
/var/www/thorendal.dk/public_html/bbclone/lib/new_connect.php
on line
88
Deprecated
: Function eregi() is deprecated in
/var/www/thorendal.dk/public_html/bbclone/lib/new_connect.php
on line
88
Deprecated
: Function eregi() is deprecated in
/var/www/thorendal.dk/public_html/bbclone/lib/new_connect.php
on line
88
Deprecated
: Function eregi() is deprecated in
/var/www/thorendal.dk/public_html/bbclone/lib/new_connect.php
on line
88
Deprecated
: Function eregi() is deprecated in
/var/www/thorendal.dk/public_html/bbclone/lib/new_connect.php
on line
88
Deprecated
: Function eregi() is deprecated in
/var/www/thorendal.dk/public_html/bbclone/lib/new_connect.php
on line
88
Deprecated
: Function eregi() is deprecated in
/var/www/thorendal.dk/public_html/bbclone/lib/new_connect.php
on line
88
Deprecated
: Function eregi() is deprecated in
/var/www/thorendal.dk/public_html/bbclone/lib/new_connect.php
on line
88
Deprecated
: Function eregi() is deprecated in
/var/www/thorendal.dk/public_html/bbclone/lib/new_connect.php
on line
88
Deprecated
: Function eregi() is deprecated in
/var/www/thorendal.dk/public_html/bbclone/lib/new_connect.php
on line
88
Deprecated
: Function eregi() is deprecated in
/var/www/thorendal.dk/public_html/bbclone/lib/new_connect.php
on line
88
Deprecated
: Function eregi() is deprecated in
/var/www/thorendal.dk/public_html/bbclone/lib/new_connect.php
on line
88
Deprecated
: Function eregi() is deprecated in
/var/www/thorendal.dk/public_html/bbclone/lib/new_connect.php
on line
88
Deprecated
: Function eregi() is deprecated in
/var/www/thorendal.dk/public_html/bbclone/lib/new_connect.php
on line
88
Deprecated
: Function eregi() is deprecated in
/var/www/thorendal.dk/public_html/bbclone/lib/new_connect.php
on line
88
Deprecated
: Function eregi() is deprecated in
/var/www/thorendal.dk/public_html/bbclone/lib/new_connect.php
on line
88
Deprecated
: Function eregi() is deprecated in
/var/www/thorendal.dk/public_html/bbclone/lib/new_connect.php
on line
88
Deprecated
: Function eregi() is deprecated in
/var/www/thorendal.dk/public_html/bbclone/lib/new_connect.php
on line
88
Deprecated
: Function eregi() is deprecated in
/var/www/thorendal.dk/public_html/bbclone/lib/new_connect.php
on line
88
Deprecated
: Function eregi() is deprecated in
/var/www/thorendal.dk/public_html/bbclone/lib/new_connect.php
on line
88
Deprecated
: Function eregi() is deprecated in
/var/www/thorendal.dk/public_html/bbclone/lib/new_connect.php
on line
88
Deprecated
: Function eregi() is deprecated in
/var/www/thorendal.dk/public_html/bbclone/lib/new_connect.php
on line
88
Deprecated
: Function eregi() is deprecated in
/var/www/thorendal.dk/public_html/bbclone/lib/new_connect.php
on line
88
Deprecated
: Function eregi() is deprecated in
/var/www/thorendal.dk/public_html/bbclone/lib/new_connect.php
on line
88
Deprecated
: Function eregi() is deprecated in
/var/www/thorendal.dk/public_html/bbclone/lib/new_connect.php
on line
88
Deprecated
: Function eregi() is deprecated in
/var/www/thorendal.dk/public_html/bbclone/lib/new_connect.php
on line
88
Deprecated
: Function eregi() is deprecated in
/var/www/thorendal.dk/public_html/bbclone/lib/new_connect.php
on line
88
Deprecated
: Function eregi() is deprecated in
/var/www/thorendal.dk/public_html/bbclone/lib/new_connect.php
on line
88
Deprecated
: Function eregi() is deprecated in
/var/www/thorendal.dk/public_html/bbclone/lib/new_connect.php
on line
88
Deprecated
: Function eregi() is deprecated in
/var/www/thorendal.dk/public_html/bbclone/lib/new_connect.php
on line
88
Deprecated
: Function eregi() is deprecated in
/var/www/thorendal.dk/public_html/bbclone/lib/new_connect.php
on line
88
Deprecated
: Function eregi() is deprecated in
/var/www/thorendal.dk/public_html/bbclone/lib/new_connect.php
on line
88
Deprecated
: Function eregi() is deprecated in
/var/www/thorendal.dk/public_html/bbclone/lib/new_connect.php
on line
88
Deprecated
: Function eregi() is deprecated in
/var/www/thorendal.dk/public_html/bbclone/lib/new_connect.php
on line
88
Deprecated
: Function eregi() is deprecated in
/var/www/thorendal.dk/public_html/bbclone/lib/new_connect.php
on line
88
Deprecated
: Function eregi() is deprecated in
/var/www/thorendal.dk/public_html/bbclone/lib/new_connect.php
on line
88
Deprecated
: Function eregi() is deprecated in
/var/www/thorendal.dk/public_html/bbclone/lib/new_connect.php
on line
88
Deprecated
: Function eregi() is deprecated in
/var/www/thorendal.dk/public_html/bbclone/lib/new_connect.php
on line
88
Deprecated
: Function eregi() is deprecated in
/var/www/thorendal.dk/public_html/bbclone/lib/new_connect.php
on line
88
Deprecated
: Function eregi() is deprecated in
/var/www/thorendal.dk/public_html/bbclone/lib/new_connect.php
on line
88
Deprecated
: Function eregi() is deprecated in
/var/www/thorendal.dk/public_html/bbclone/lib/new_connect.php
on line
88
Deprecated
: Function eregi() is deprecated in
/var/www/thorendal.dk/public_html/bbclone/lib/new_connect.php
on line
88
Deprecated
: Function eregi() is deprecated in
/var/www/thorendal.dk/public_html/bbclone/lib/new_connect.php
on line
88
Deprecated
: Function eregi() is deprecated in
/var/www/thorendal.dk/public_html/bbclone/lib/new_connect.php
on line
88
Deprecated
: Function eregi() is deprecated in
/var/www/thorendal.dk/public_html/bbclone/lib/new_connect.php
on line
88
Deprecated
: Function eregi() is deprecated in
/var/www/thorendal.dk/public_html/bbclone/lib/new_connect.php
on line
88
Deprecated
: Function eregi() is deprecated in
/var/www/thorendal.dk/public_html/bbclone/lib/new_connect.php
on line
88
Deprecated
: Function eregi() is deprecated in
/var/www/thorendal.dk/public_html/bbclone/lib/new_connect.php
on line
88
Deprecated
: Function eregi() is deprecated in
/var/www/thorendal.dk/public_html/bbclone/lib/new_connect.php
on line
88
Deprecated
: Function eregi() is deprecated in
/var/www/thorendal.dk/public_html/bbclone/lib/new_connect.php
on line
88
Deprecated
: Function eregi() is deprecated in
/var/www/thorendal.dk/public_html/bbclone/lib/new_connect.php
on line
88
Deprecated
: Function eregi() is deprecated in
/var/www/thorendal.dk/public_html/bbclone/lib/new_connect.php
on line
88
Deprecated
: Function eregi() is deprecated in
/var/www/thorendal.dk/public_html/bbclone/lib/new_connect.php
on line
88
Deprecated
: Function eregi() is deprecated in
/var/www/thorendal.dk/public_html/bbclone/lib/new_connect.php
on line
88
Deprecated
: Function eregi() is deprecated in
/var/www/thorendal.dk/public_html/bbclone/lib/new_connect.php
on line
88
Deprecated
: Function eregi() is deprecated in
/var/www/thorendal.dk/public_html/bbclone/lib/new_connect.php
on line
88
Deprecated
: Function eregi() is deprecated in
/var/www/thorendal.dk/public_html/bbclone/lib/new_connect.php
on line
88
Deprecated
: Function eregi() is deprecated in
/var/www/thorendal.dk/public_html/bbclone/lib/new_connect.php
on line
88
Deprecated
: Function eregi() is deprecated in
/var/www/thorendal.dk/public_html/bbclone/lib/new_connect.php
on line
88
Deprecated
: Function eregi() is deprecated in
/var/www/thorendal.dk/public_html/bbclone/lib/new_connect.php
on line
88
Deprecated
: Function eregi() is deprecated in
/var/www/thorendal.dk/public_html/bbclone/lib/new_connect.php
on line
88
Deprecated
: Function eregi() is deprecated in
/var/www/thorendal.dk/public_html/bbclone/lib/new_connect.php
on line
88
Deprecated
: Function eregi() is deprecated in
/var/www/thorendal.dk/public_html/bbclone/lib/new_connect.php
on line
88
Deprecated
: Function eregi() is deprecated in
/var/www/thorendal.dk/public_html/bbclone/lib/new_connect.php
on line
88
Deprecated
: Function eregi() is deprecated in
/var/www/thorendal.dk/public_html/bbclone/lib/new_connect.php
on line
88
Deprecated
: Function eregi() is deprecated in
/var/www/thorendal.dk/public_html/bbclone/lib/new_connect.php
on line
88
Deprecated
: Function eregi() is deprecated in
/var/www/thorendal.dk/public_html/bbclone/lib/new_connect.php
on line
88
Deprecated
: Function eregi() is deprecated in
/var/www/thorendal.dk/public_html/bbclone/lib/new_connect.php
on line
88
Deprecated
: Function eregi() is deprecated in
/var/www/thorendal.dk/public_html/bbclone/lib/new_connect.php
on line
88
Deprecated
: Function eregi() is deprecated in
/var/www/thorendal.dk/public_html/bbclone/lib/new_connect.php
on line
88
Deprecated
: Function eregi() is deprecated in
/var/www/thorendal.dk/public_html/bbclone/lib/new_connect.php
on line
88
Deprecated
: Function eregi() is deprecated in
/var/www/thorendal.dk/public_html/bbclone/lib/new_connect.php
on line
88
Deprecated
: Function eregi() is deprecated in
/var/www/thorendal.dk/public_html/bbclone/lib/new_connect.php
on line
88
Deprecated
: Function eregi() is deprecated in
/var/www/thorendal.dk/public_html/bbclone/lib/new_connect.php
on line
88
Deprecated
: Function eregi() is deprecated in
/var/www/thorendal.dk/public_html/bbclone/lib/new_connect.php
on line
88
Deprecated
: Function eregi() is deprecated in
/var/www/thorendal.dk/public_html/bbclone/lib/new_connect.php
on line
88
Deprecated
: Function eregi() is deprecated in
/var/www/thorendal.dk/public_html/bbclone/lib/new_connect.php
on line
88
Deprecated
: Function eregi() is deprecated in
/var/www/thorendal.dk/public_html/bbclone/lib/new_connect.php
on line
88
Deprecated
: Function eregi() is deprecated in
/var/www/thorendal.dk/public_html/bbclone/lib/new_connect.php
on line
88
Deprecated
: Function eregi() is deprecated in
/var/www/thorendal.dk/public_html/bbclone/lib/new_connect.php
on line
88
Deprecated
: Function eregi() is deprecated in
/var/www/thorendal.dk/public_html/bbclone/lib/new_connect.php
on line
88
Deprecated
: Function eregi() is deprecated in
/var/www/thorendal.dk/public_html/bbclone/lib/new_connect.php
on line
88
Deprecated
: Function eregi() is deprecated in
/var/www/thorendal.dk/public_html/bbclone/lib/new_connect.php
on line
88
Deprecated
: Function eregi() is deprecated in
/var/www/thorendal.dk/public_html/bbclone/lib/new_connect.php
on line
88
Deprecated
: Function eregi() is deprecated in
/var/www/thorendal.dk/public_html/bbclone/lib/new_connect.php
on line
88
Deprecated
: Function eregi() is deprecated in
/var/www/thorendal.dk/public_html/bbclone/lib/new_connect.php
on line
88
Deprecated
: Function eregi() is deprecated in
/var/www/thorendal.dk/public_html/bbclone/lib/new_connect.php
on line
88
Deprecated
: Function eregi() is deprecated in
/var/www/thorendal.dk/public_html/bbclone/lib/new_connect.php
on line
88
Deprecated
: Function eregi() is deprecated in
/var/www/thorendal.dk/public_html/bbclone/lib/new_connect.php
on line
88
Deprecated
: Function eregi() is deprecated in
/var/www/thorendal.dk/public_html/bbclone/lib/new_connect.php
on line
88
Deprecated
: Function eregi() is deprecated in
/var/www/thorendal.dk/public_html/bbclone/lib/new_connect.php
on line
88
Deprecated
: Function eregi() is deprecated in
/var/www/thorendal.dk/public_html/bbclone/lib/new_connect.php
on line
88
Deprecated
: Function eregi() is deprecated in
/var/www/thorendal.dk/public_html/bbclone/lib/new_connect.php
on line
88
Deprecated
: Function eregi() is deprecated in
/var/www/thorendal.dk/public_html/bbclone/lib/new_connect.php
on line
88
Deprecated
: Function eregi() is deprecated in
/var/www/thorendal.dk/public_html/bbclone/lib/new_connect.php
on line
88
Deprecated
: Function eregi() is deprecated in
/var/www/thorendal.dk/public_html/bbclone/lib/new_connect.php
on line
88
Deprecated
: Function eregi() is deprecated in
/var/www/thorendal.dk/public_html/bbclone/lib/new_connect.php
on line
88
Deprecated
: Function eregi() is deprecated in
/var/www/thorendal.dk/public_html/bbclone/lib/new_connect.php
on line
88
Deprecated
: Function eregi() is deprecated in
/var/www/thorendal.dk/public_html/bbclone/lib/new_connect.php
on line
88
Deprecated
: Function eregi() is deprecated in
/var/www/thorendal.dk/public_html/bbclone/lib/new_connect.php
on line
88
Deprecated
: Function eregi() is deprecated in
/var/www/thorendal.dk/public_html/bbclone/lib/new_connect.php
on line
88
Deprecated
: Function eregi() is deprecated in
/var/www/thorendal.dk/public_html/bbclone/lib/new_connect.php
on line
88
Deprecated
: Function eregi() is deprecated in
/var/www/thorendal.dk/public_html/bbclone/lib/new_connect.php
on line
88
Deprecated
: Function eregi() is deprecated in
/var/www/thorendal.dk/public_html/bbclone/lib/new_connect.php
on line
88
Deprecated
: Function eregi() is deprecated in
/var/www/thorendal.dk/public_html/bbclone/lib/new_connect.php
on line
88
Deprecated
: Function eregi() is deprecated in
/var/www/thorendal.dk/public_html/bbclone/lib/new_connect.php
on line
88
Deprecated
: Function eregi() is deprecated in
/var/www/thorendal.dk/public_html/bbclone/lib/new_connect.php
on line
88
Deprecated
: Function eregi() is deprecated in
/var/www/thorendal.dk/public_html/bbclone/lib/new_connect.php
on line
88
Deprecated
: Function eregi() is deprecated in
/var/www/thorendal.dk/public_html/bbclone/lib/new_connect.php
on line
88
Deprecated
: Function eregi() is deprecated in
/var/www/thorendal.dk/public_html/bbclone/lib/new_connect.php
on line
88
Deprecated
: Function eregi() is deprecated in
/var/www/thorendal.dk/public_html/bbclone/lib/new_connect.php
on line
88
Deprecated
: Function eregi() is deprecated in
/var/www/thorendal.dk/public_html/bbclone/lib/new_connect.php
on line
88
Deprecated
: Function eregi() is deprecated in
/var/www/thorendal.dk/public_html/bbclone/lib/new_connect.php
on line
88
Deprecated
: Function eregi() is deprecated in
/var/www/thorendal.dk/public_html/bbclone/lib/new_connect.php
on line
88
Deprecated
: Function eregi() is deprecated in
/var/www/thorendal.dk/public_html/bbclone/lib/new_connect.php
on line
88
Deprecated
: Function eregi() is deprecated in
/var/www/thorendal.dk/public_html/bbclone/lib/new_connect.php
on line
88
Deprecated
: Function eregi() is deprecated in
/var/www/thorendal.dk/public_html/bbclone/lib/new_connect.php
on line
88
Deprecated
: Function eregi() is deprecated in
/var/www/thorendal.dk/public_html/bbclone/lib/new_connect.php
on line
88
Deprecated
: Function eregi() is deprecated in
/var/www/thorendal.dk/public_html/bbclone/lib/new_connect.php
on line
88
Deprecated
: Function eregi() is deprecated in
/var/www/thorendal.dk/public_html/bbclone/lib/new_connect.php
on line
88
Deprecated
: Function eregi() is deprecated in
/var/www/thorendal.dk/public_html/bbclone/lib/new_connect.php
on line
88
Deprecated
: Function eregi() is deprecated in
/var/www/thorendal.dk/public_html/bbclone/lib/new_connect.php
on line
88
Deprecated
: Function eregi() is deprecated in
/var/www/thorendal.dk/public_html/bbclone/lib/new_connect.php
on line
88
Deprecated
: Function eregi() is deprecated in
/var/www/thorendal.dk/public_html/bbclone/lib/new_connect.php
on line
88
Deprecated
: Function eregi() is deprecated in
/var/www/thorendal.dk/public_html/bbclone/lib/new_connect.php
on line
88
Deprecated
: Function eregi() is deprecated in
/var/www/thorendal.dk/public_html/bbclone/lib/new_connect.php
on line
88
Deprecated
: Function eregi() is deprecated in
/var/www/thorendal.dk/public_html/bbclone/lib/new_connect.php
on line
88
Deprecated
: Function eregi() is deprecated in
/var/www/thorendal.dk/public_html/bbclone/lib/new_connect.php
on line
88
Deprecated
: Function eregi() is deprecated in
/var/www/thorendal.dk/public_html/bbclone/lib/new_connect.php
on line
88
Deprecated
: Function eregi() is deprecated in
/var/www/thorendal.dk/public_html/bbclone/lib/new_connect.php
on line
88
Deprecated
: Function eregi() is deprecated in
/var/www/thorendal.dk/public_html/bbclone/lib/new_connect.php
on line
88
Deprecated
: Function eregi() is deprecated in
/var/www/thorendal.dk/public_html/bbclone/lib/new_connect.php
on line
88
Deprecated
: Function eregi() is deprecated in
/var/www/thorendal.dk/public_html/bbclone/lib/new_connect.php
on line
88
Deprecated
: Function eregi() is deprecated in
/var/www/thorendal.dk/public_html/bbclone/lib/new_connect.php
on line
88
Deprecated
: Function eregi() is deprecated in
/var/www/thorendal.dk/public_html/bbclone/lib/new_connect.php
on line
88
Deprecated
: Function eregi() is deprecated in
/var/www/thorendal.dk/public_html/bbclone/lib/new_connect.php
on line
88
Deprecated
: Function eregi() is deprecated in
/var/www/thorendal.dk/public_html/bbclone/lib/new_connect.php
on line
88
Deprecated
: Function eregi() is deprecated in
/var/www/thorendal.dk/public_html/bbclone/lib/new_connect.php
on line
88
Deprecated
: Function eregi() is deprecated in
/var/www/thorendal.dk/public_html/bbclone/lib/new_connect.php
on line
88
Deprecated
: Function eregi() is deprecated in
/var/www/thorendal.dk/public_html/bbclone/lib/new_connect.php
on line
88
Deprecated
: Function eregi() is deprecated in
/var/www/thorendal.dk/public_html/bbclone/lib/new_connect.php
on line
88
Deprecated
: Function eregi() is deprecated in
/var/www/thorendal.dk/public_html/bbclone/lib/new_connect.php
on line
88
Deprecated
: Function eregi() is deprecated in
/var/www/thorendal.dk/public_html/bbclone/lib/new_connect.php
on line
88
Deprecated
: Function eregi() is deprecated in
/var/www/thorendal.dk/public_html/bbclone/lib/new_connect.php
on line
88
Deprecated
: Function eregi() is deprecated in
/var/www/thorendal.dk/public_html/bbclone/lib/new_connect.php
on line
88
Deprecated
: Function eregi() is deprecated in
/var/www/thorendal.dk/public_html/bbclone/lib/new_connect.php
on line
88
Deprecated
: Function eregi() is deprecated in
/var/www/thorendal.dk/public_html/bbclone/lib/new_connect.php
on line
88
Deprecated
: Function eregi() is deprecated in
/var/www/thorendal.dk/public_html/bbclone/lib/new_connect.php
on line
88
Deprecated
: Function eregi() is deprecated in
/var/www/thorendal.dk/public_html/bbclone/lib/new_connect.php
on line
88
Deprecated
: Function eregi() is deprecated in
/var/www/thorendal.dk/public_html/bbclone/lib/new_connect.php
on line
88
Deprecated
: Function eregi() is deprecated in
/var/www/thorendal.dk/public_html/bbclone/lib/new_connect.php
on line
88
Deprecated
: Function eregi() is deprecated in
/var/www/thorendal.dk/public_html/bbclone/lib/new_connect.php
on line
88
Deprecated
: Function eregi() is deprecated in
/var/www/thorendal.dk/public_html/bbclone/lib/new_connect.php
on line
88
Deprecated
: Function eregi() is deprecated in
/var/www/thorendal.dk/public_html/bbclone/lib/new_connect.php
on line
88
Deprecated
: Function eregi() is deprecated in
/var/www/thorendal.dk/public_html/bbclone/lib/new_connect.php
on line
88
Deprecated
: Function eregi() is deprecated in
/var/www/thorendal.dk/public_html/bbclone/lib/new_connect.php
on line
88
Deprecated
: Function eregi() is deprecated in
/var/www/thorendal.dk/public_html/bbclone/lib/new_connect.php
on line
88
Deprecated
: Function eregi() is deprecated in
/var/www/thorendal.dk/public_html/bbclone/lib/new_connect.php
on line
88
Deprecated
: Function eregi() is deprecated in
/var/www/thorendal.dk/public_html/bbclone/lib/new_connect.php
on line
88
Deprecated
: Function eregi() is deprecated in
/var/www/thorendal.dk/public_html/bbclone/lib/new_connect.php
on line
88
Deprecated
: Function eregi() is deprecated in
/var/www/thorendal.dk/public_html/bbclone/lib/new_connect.php
on line
88
Deprecated
: Function eregi() is deprecated in
/var/www/thorendal.dk/public_html/bbclone/lib/new_connect.php
on line
88
Deprecated
: Function eregi() is deprecated in
/var/www/thorendal.dk/public_html/bbclone/lib/new_connect.php
on line
88
Deprecated
: Function eregi() is deprecated in
/var/www/thorendal.dk/public_html/bbclone/lib/new_connect.php
on line
88
Deprecated
: Function eregi() is deprecated in
/var/www/thorendal.dk/public_html/bbclone/lib/new_connect.php
on line
88
Deprecated
: Function eregi() is deprecated in
/var/www/thorendal.dk/public_html/bbclone/lib/new_connect.php
on line
88
Deprecated
: Function eregi() is deprecated in
/var/www/thorendal.dk/public_html/bbclone/lib/new_connect.php
on line
88
Deprecated
: Function eregi() is deprecated in
/var/www/thorendal.dk/public_html/bbclone/lib/new_connect.php
on line
88
Deprecated
: Function eregi() is deprecated in
/var/www/thorendal.dk/public_html/bbclone/lib/new_connect.php
on line
88
Deprecated
: Function eregi() is deprecated in
/var/www/thorendal.dk/public_html/bbclone/lib/new_connect.php
on line
88
Deprecated
: Function eregi() is deprecated in
/var/www/thorendal.dk/public_html/bbclone/lib/new_connect.php
on line
88
Deprecated
: Function eregi() is deprecated in
/var/www/thorendal.dk/public_html/bbclone/lib/new_connect.php
on line
88
Deprecated
: Function eregi() is deprecated in
/var/www/thorendal.dk/public_html/bbclone/lib/new_connect.php
on line
88
Deprecated
: Function eregi() is deprecated in
/var/www/thorendal.dk/public_html/bbclone/lib/new_connect.php
on line
88
Deprecated
: Function eregi() is deprecated in
/var/www/thorendal.dk/public_html/bbclone/lib/new_connect.php
on line
88
Deprecated
: Function eregi() is deprecated in
/var/www/thorendal.dk/public_html/bbclone/lib/new_connect.php
on line
88
Deprecated
: Function eregi() is deprecated in
/var/www/thorendal.dk/public_html/bbclone/lib/new_connect.php
on line
88
Deprecated
: Function eregi() is deprecated in
/var/www/thorendal.dk/public_html/bbclone/lib/new_connect.php
on line
88
Deprecated
: Function eregi() is deprecated in
/var/www/thorendal.dk/public_html/bbclone/lib/new_connect.php
on line
88
Deprecated
: Function eregi() is deprecated in
/var/www/thorendal.dk/public_html/bbclone/lib/new_connect.php
on line
88
Deprecated
: Function eregi() is deprecated in
/var/www/thorendal.dk/public_html/bbclone/lib/new_connect.php
on line
88
Deprecated
: Function eregi() is deprecated in
/var/www/thorendal.dk/public_html/bbclone/lib/new_connect.php
on line
88
Deprecated
: Function eregi() is deprecated in
/var/www/thorendal.dk/public_html/bbclone/lib/new_connect.php
on line
88
Deprecated
: Function eregi() is deprecated in
/var/www/thorendal.dk/public_html/bbclone/lib/new_connect.php
on line
88
Deprecated
: Function eregi() is deprecated in
/var/www/thorendal.dk/public_html/bbclone/lib/new_connect.php
on line
88
Deprecated
: Function eregi() is deprecated in
/var/www/thorendal.dk/public_html/bbclone/lib/new_connect.php
on line
88
Deprecated
: Function eregi() is deprecated in
/var/www/thorendal.dk/public_html/bbclone/lib/new_connect.php
on line
88
Deprecated
: Function eregi() is deprecated in
/var/www/thorendal.dk/public_html/bbclone/lib/new_connect.php
on line
88
Deprecated
: Function eregi() is deprecated in
/var/www/thorendal.dk/public_html/bbclone/lib/new_connect.php
on line
88
Deprecated
: Function eregi() is deprecated in
/var/www/thorendal.dk/public_html/bbclone/lib/new_connect.php
on line
88
Deprecated
: Function eregi() is deprecated in
/var/www/thorendal.dk/public_html/bbclone/lib/new_connect.php
on line
88
Deprecated
: Function eregi() is deprecated in
/var/www/thorendal.dk/public_html/bbclone/lib/new_connect.php
on line
88
Deprecated
: Function eregi() is deprecated in
/var/www/thorendal.dk/public_html/bbclone/lib/new_connect.php
on line
88
Deprecated
: Function eregi() is deprecated in
/var/www/thorendal.dk/public_html/bbclone/lib/new_connect.php
on line
88
Deprecated
: Function eregi() is deprecated in
/var/www/thorendal.dk/public_html/bbclone/lib/new_connect.php
on line
88
Deprecated
: Function eregi() is deprecated in
/var/www/thorendal.dk/public_html/bbclone/lib/new_connect.php
on line
88
Deprecated
: Function eregi() is deprecated in
/var/www/thorendal.dk/public_html/bbclone/lib/new_connect.php
on line
88
Deprecated
: Function eregi() is deprecated in
/var/www/thorendal.dk/public_html/bbclone/lib/new_connect.php
on line
88
Deprecated
: Function eregi() is deprecated in
/var/www/thorendal.dk/public_html/bbclone/lib/new_connect.php
on line
88
Deprecated
: Function eregi() is deprecated in
/var/www/thorendal.dk/public_html/bbclone/lib/new_connect.php
on line
88
Deprecated
: Function eregi() is deprecated in
/var/www/thorendal.dk/public_html/bbclone/lib/new_connect.php
on line
88
Deprecated
: Function eregi() is deprecated in
/var/www/thorendal.dk/public_html/bbclone/lib/new_connect.php
on line
88
Deprecated
: Function eregi() is deprecated in
/var/www/thorendal.dk/public_html/bbclone/lib/new_connect.php
on line
88
Deprecated
: Function eregi() is deprecated in
/var/www/thorendal.dk/public_html/bbclone/lib/new_connect.php
on line
88
Deprecated
: Function eregi() is deprecated in
/var/www/thorendal.dk/public_html/bbclone/lib/new_connect.php
on line
88
Deprecated
: Function eregi() is deprecated in
/var/www/thorendal.dk/public_html/bbclone/lib/new_connect.php
on line
88
Deprecated
: Function eregi() is deprecated in
/var/www/thorendal.dk/public_html/bbclone/lib/new_connect.php
on line
88
Deprecated
: Function eregi() is deprecated in
/var/www/thorendal.dk/public_html/bbclone/lib/new_connect.php
on line
88
Deprecated
: Function eregi() is deprecated in
/var/www/thorendal.dk/public_html/bbclone/lib/new_connect.php
on line
88
Deprecated
: Function eregi() is deprecated in
/var/www/thorendal.dk/public_html/bbclone/lib/new_connect.php
on line
88
Deprecated
: Function eregi() is deprecated in
/var/www/thorendal.dk/public_html/bbclone/lib/new_connect.php
on line
88
Deprecated
: Function eregi() is deprecated in
/var/www/thorendal.dk/public_html/bbclone/lib/new_connect.php
on line
88
Deprecated
: Function eregi() is deprecated in
/var/www/thorendal.dk/public_html/bbclone/lib/new_connect.php
on line
88
Deprecated
: Function eregi() is deprecated in
/var/www/thorendal.dk/public_html/bbclone/lib/new_connect.php
on line
88
Deprecated
: Function eregi() is deprecated in
/var/www/thorendal.dk/public_html/bbclone/lib/new_connect.php
on line
88
Deprecated
: Function eregi() is deprecated in
/var/www/thorendal.dk/public_html/bbclone/lib/new_connect.php
on line
88
Deprecated
: Function eregi() is deprecated in
/var/www/thorendal.dk/public_html/bbclone/lib/new_connect.php
on line
88
Deprecated
: Function eregi() is deprecated in
/var/www/thorendal.dk/public_html/bbclone/lib/new_connect.php
on line
88
Deprecated
: Function eregi() is deprecated in
/var/www/thorendal.dk/public_html/bbclone/lib/new_connect.php
on line
88
Deprecated
: Function eregi() is deprecated in
/var/www/thorendal.dk/public_html/bbclone/lib/new_connect.php
on line
88
Deprecated
: Function eregi() is deprecated in
/var/www/thorendal.dk/public_html/bbclone/lib/new_connect.php
on line
88
Deprecated
: Function eregi() is deprecated in
/var/www/thorendal.dk/public_html/bbclone/lib/new_connect.php
on line
88
Deprecated
: Function eregi() is deprecated in
/var/www/thorendal.dk/public_html/bbclone/lib/new_connect.php
on line
88
Deprecated
: Function eregi() is deprecated in
/var/www/thorendal.dk/public_html/bbclone/lib/new_connect.php
on line
88
Deprecated
: Function eregi() is deprecated in
/var/www/thorendal.dk/public_html/bbclone/lib/new_connect.php
on line
88
December 19, 2005
Deprecated
: preg_replace() [
function.preg-replace
]: The /e modifier is deprecated, use preg_replace_callback instead in
/var/www/thorendal.dk/public_html/wp-includes/functions-formatting.php
on line
75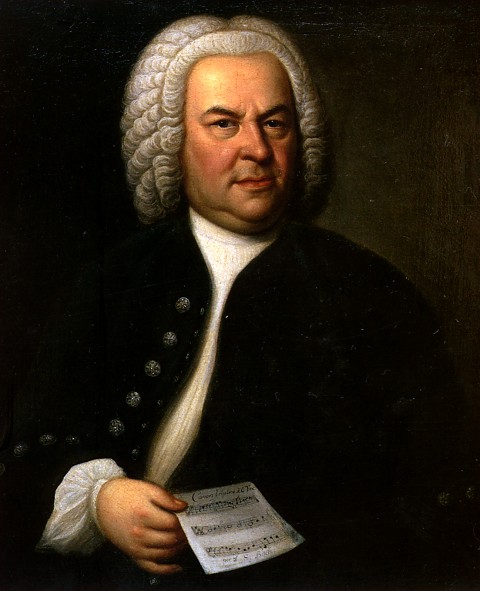 I spend Saturday afternoon in the Church of Holmen listening to Bach's Christmas Oratorio. I loooove going to church for classical christmas music. Usually I go for Händel's Christmas Messiah - I don't know why really as I prefer/really like Bach's piece.
When I was a sweet little girl with long blond hair I used to play it myself on piano - but that was many years ago! But maybe that is why I prefer Bachs' Christmas Oratorio to Händel's Christmas Messiah.
Anyways it was very beautiful and I can strongly recommend to find a church where they have chosen Bach this christmas.
Thanks to my sweet sister and my colleagues for an interesting afternoon.
Leave a Comment